Technology has revolutionized the travel industry immensely in the past few years. Changing the face of travel and tourism, technology has made vacation, easy for everyone. Amplified usage of smartphones and easy availability of the internet has dramatically made it possible for everyone to access things easily.
Mobile apps are readily available for download in the internet market. Once downloaded, they can be customized with user details and plan trips. Thanks to mobile app technology, the travel industries are now at an elevated level of providing great services.
Traveling or planning a vacation is no longer a hectic job for the travel agencies have now taken a back seat. People can easily plan their vacation or a trip from the comforts of their homes. From selecting the best-reviewed app to comparing the most economical prices, a travel mobile app offers many such exciting features for the customer.
Also Read-Do You Wish To Create An App? Here's How To Do It
Mobile Apps Transforming the Travel and Tourism
The ease of accessing these digital tools has prompted the users to plan their own vacations without depending on travel agents. The travel and tourism industries are already using apps to provide services and those already with the technology are adding more features and services to enhance customer experience and create a loyal customer bank.
More than 80% of users prefer using mobile apps to plan their vacations. If you, too, are looking forward to growing your travel business or have just initiated a business that deals with travel and tourism, then you must have a powerful travel app for your customers. A travel app development must be done by adding several good services and features to ensure customer interaction. Get in touch with a good mobile app development company so you can give your customer a seamless experience of your services you are trying to present through the travel app.
Here Are Some Statistics that Show how Mobile Apps Are Transforming the Tourism Industry: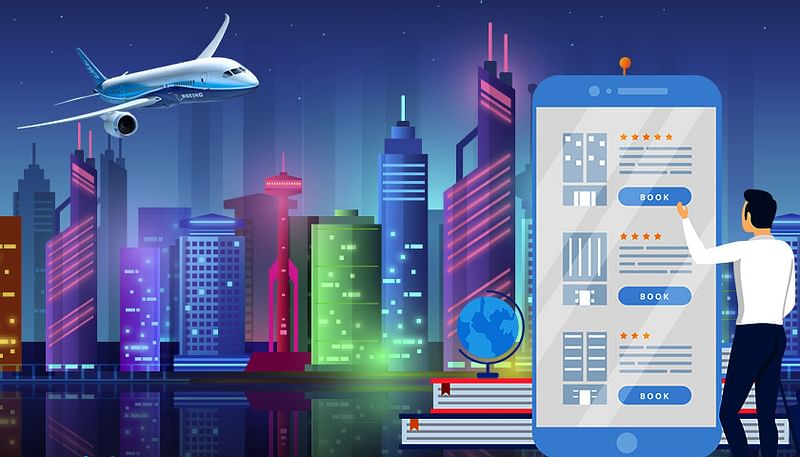 There are more than 150 million travelers or tourists that plan their trip using mobile apps. A travel app gives the users multiple options for any search they make. There is a variety of options available on an app, such as – comparison of services, comparison or rates/budget, location, etc.
All that is required is a click of a button, and they can book a hotel, tickets, cabs, etc. Making an online payment in a safe and secure environment is one of the best things in a travel app. After all, no one likes to line up in queues or run to the travel office multiple times just to finalize a trip.
Travel Apps Have Incredibly Transformed the Travel and Tourism Industry Contributing to The Following Facts: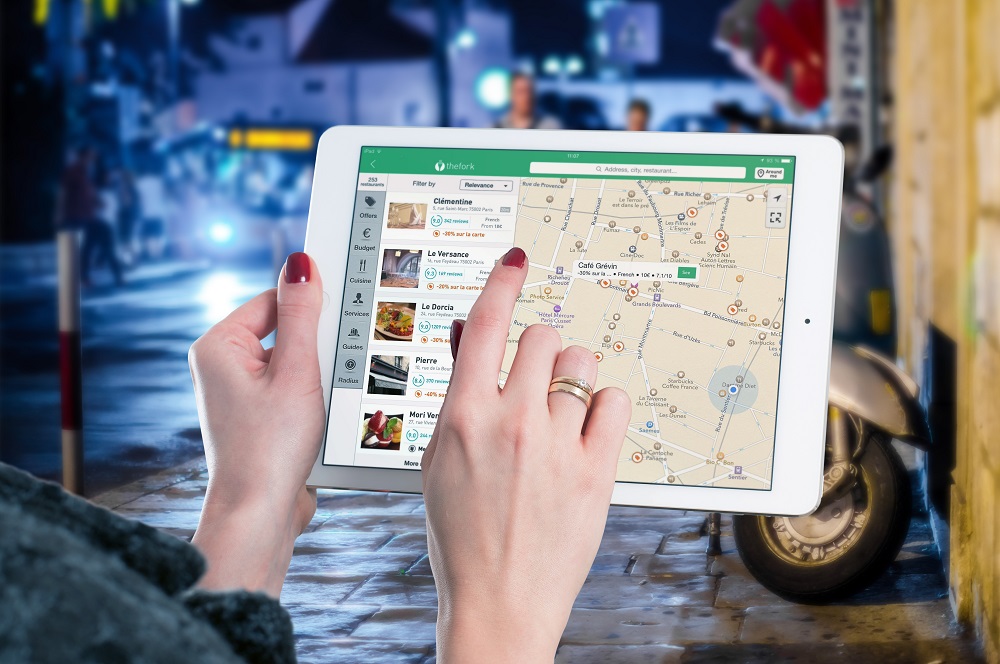 More than 80% population likes to book their holidays or plans their tours through a travel app
Approximately 700 million people will make a booking online by 2023
Because of the many combo offers, available on the travel apps, about 30% of users preferred using the online apps
About 15% of users like using online applications to plan an upcoming tour, aforehand.
About 82% of travel bookings across the world were performed without human interaction in the year 2018
When it comes to downloading apps, the travel apps stand seventh in the category of most downloaded apps.
15% of travelers download the travel mobile apps before they can begin their tour or travel trip
Annually 148 million travel bookings are done throughout the world
According to Google statistics, in the last 5 years, people performing travel-related searches with the words 'today' and 'tonight' has increased by 519%.
Another recent statistic reveals that more than 90% of travelers make their travel-related searches online, and 82% of them book their travels online too.
Travel and tourism industries are hiring app development companies in large numbers to either for new travel app development for their company or to upgrade their existing app so as to provide better customer services to their users and potential customers.
People performing online travel-related services, online bookings, or using mobile apps are a clear indicator of how digitalization has impacted the industry. Mobile apps are changing the face of the travel and tourism industry by making things convenient and comfortable for the users/travelers.
Also Check-What is the Digital Marketing Funnel and how it Works?
Users Are Utilizing Travel Mobile Apps for More Services:
People are downloading and utilizing travel apps for more than just booking hotel rooms or tickets. Smart traveling is a thing – there are several more services a traveler would require when visiting a new place. Travel mobile apps have taken the initiative to provide these additional services to their users.
This has alleviated customer experience, who look forward to taking assistance of mobile apps in future too. Some common additional services include GPS navigation, shopping, weather updates, routes of public transport, locating famous tourist spots, locating eateries, and more.
The travel and tourism industry is undergoing a drastic change – a change that is marvelous; because of the mobile apps.