DesignEvo: How to Create Free Logo Online in Minutes
For startups or personal brands or new website, whether it is necessary to spend money to hire someone to design a logo may be quite troublesome. A good design may cost hundreds or even thousands. Then it would be an obstacle for people who want to get a visual identity for their new business. Also, if they know graphic programs like Photoshop or Illustrator, then this task would be easier.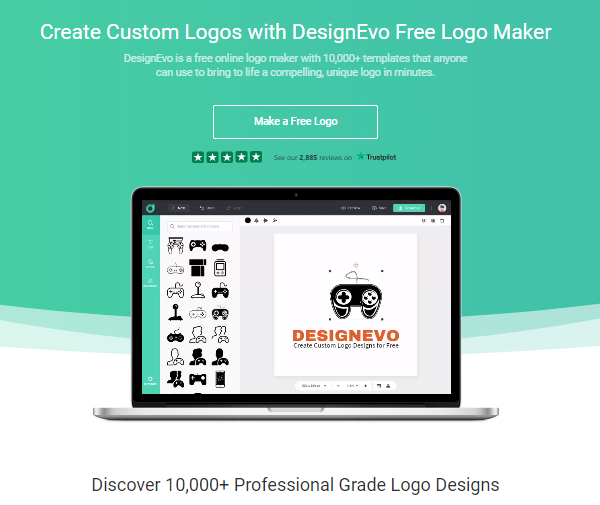 Then, if you are not suited for these two conditions, then how could you design a logo quickly and inexpensively? The solution goes to design logos with online logo makers. With this kind of tool, you can make a logo in minutes with a low budget even for free. Then you can try DesignEvo, one of the most useful online logo making tools.
What is DesignEvo?
DesignEvo is a template-driven logo design service. You only need to connect to the DesignEvo website without downloading any software. All operations can be done directly on the web. In addition to the desktop-end, you can also find on Google play store. The great point is that you can download 300X300px images without a watermark.
How To Create Free Logo From DesignEvo?
Step 1:Go to DesighEvo homepage and register an account
Although DesignEvo can start to create a logo, you would better to register an account first. Because you can keep your project if you have an account, and it will be more convenient if you want to design more logo designs in the future.
Access the DesignEvo homepage, and there is a new member registration in the upper right corner. It can be registered directly through Facebook or Google, or you can also register with other mailboxes. After completing the registration information, you should return to the mailbox to confirm the account before logging in.
After confirming the mailbox, you can log in directly, and then start your first logo design.
Must Check-Best Photo Editor and Designer Maker
Step2: Get your inspiration by browsing the template stock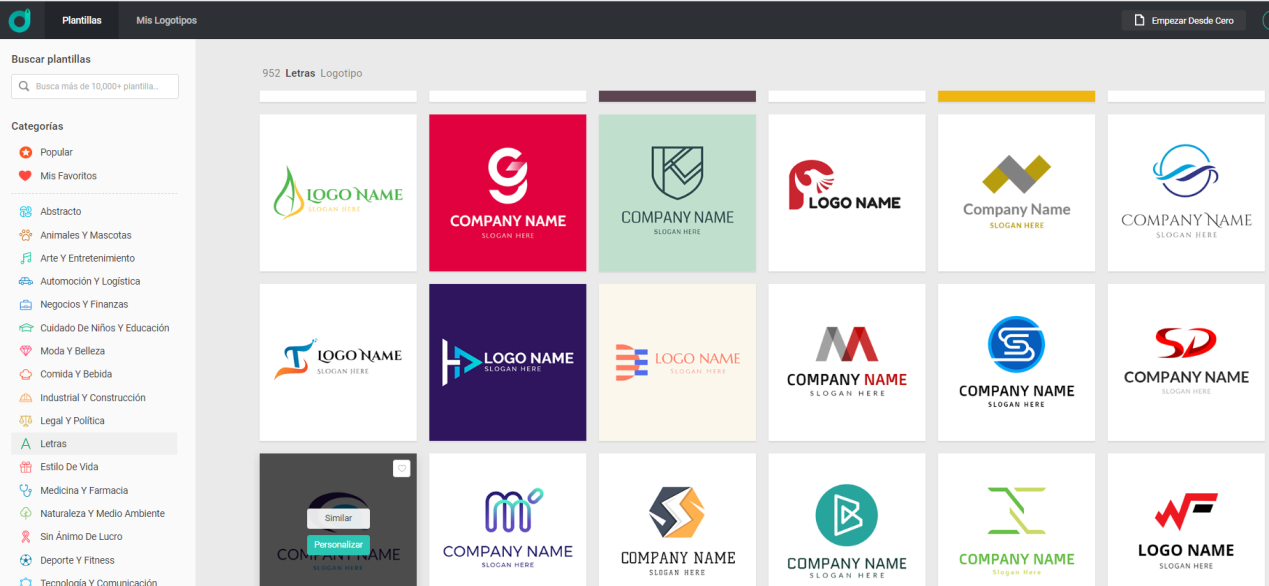 If you don't have any design ideas at the beginning, don't worry, because DesignEvo can currently provide more than 10,000 design templates, with a total of 34 categories for your reference, so you can directly choose from your company image.
If you already have a clear mind, you can also search through the search on the top left. After you choose the template you want, you can enter your company name and slogan first, DesignEvo will bring you the effect first, of course, you can skip it first because these contents can be modified later.
Step 3: customize your logo on your planning
The design page of Designevo is as follows. Just click on the Text below the Icon tab, and an extra text box will be added. You can also adjust the position on the canvas directly.
In addition to classic fonts, Designevo also has so-called artistic fonts, just like very lustful creative fonts, which are very suitable for design headlines. The selected art fonts can also be adjusted in detail, including transparency, borders, shadows, and so on. It can also be used as the curve effect and can be bent into a semicircle at most.
You can add icons form a stock with more than 1 million icons. Besides, you can apply shapes such as badges, decorations, lines, solid shapes, hollow shapes, banners, symbols… etc. The added shape can be flipped, modify the color, transparency, etc.
In addition to the original set background, you can also directly change a solid color background or design a gradient background.
Step 4: preview and download your logo project
After you have designed the logo, the system also provides a simple preview, allowing you to imagine what the logo would look like on business cards, paper, website, etc.
If you have completed the registration, you can also save your design work and log in to make further changes later. Also, you download your logo after you have saved the logo.
Conclusion
After you have a brief idea about how to make logos with DesignEvo, how do you think about create logos by yourself? Sounds an easy project? So if you happen to need a logo for your website, then please do not hesitate to make your own one.
Follow Our FB Page – Facebook
Follow Our Page Twitter Page – Twitter