Create Funny Gameplay Videos. Who else loves watching gameplay videos? It's always thrilling to see your favorite gamers reach new high scores that you can only ever dream of, or explore a new map in a game, giving you a preview and a walkthrough. Most of us watch gameplay videos for entertainment, or as a tutorial guide to complete a challenging game.
If you've always thought of making your own gameplay videos but you're too afraid to try, you're really missing out! There's no better time to show off your skills to the world than now, especially with many screen recording and video editing apps to utilize on Android. Try out Vidma Scree Recorder for Android to create gameplay videos easily today!
Also Read-Best Alternatives Of CamScanner in 2021
Create Funny Gameplay Videos with Vidma Screen Recorder!
What's Vidma Screen Recorder?
Vidma is a screen recording and video editing application on Android. It is specially designed for gamers in mind, who want to record footage of their gameplay, although many users have used it for recording video calls, presentations and other software tutorial videos.
The app boasts of fully functional editing tools, allowing you to crop, trim, add texts and more on the app, without the need to download a separate video editor app. The app also allows easy sharing of your videos across different platforms, from Facebook to YouTube, to WhatsApp and even Reddit!
How to Use Vidma Screen Recorder like a Pro?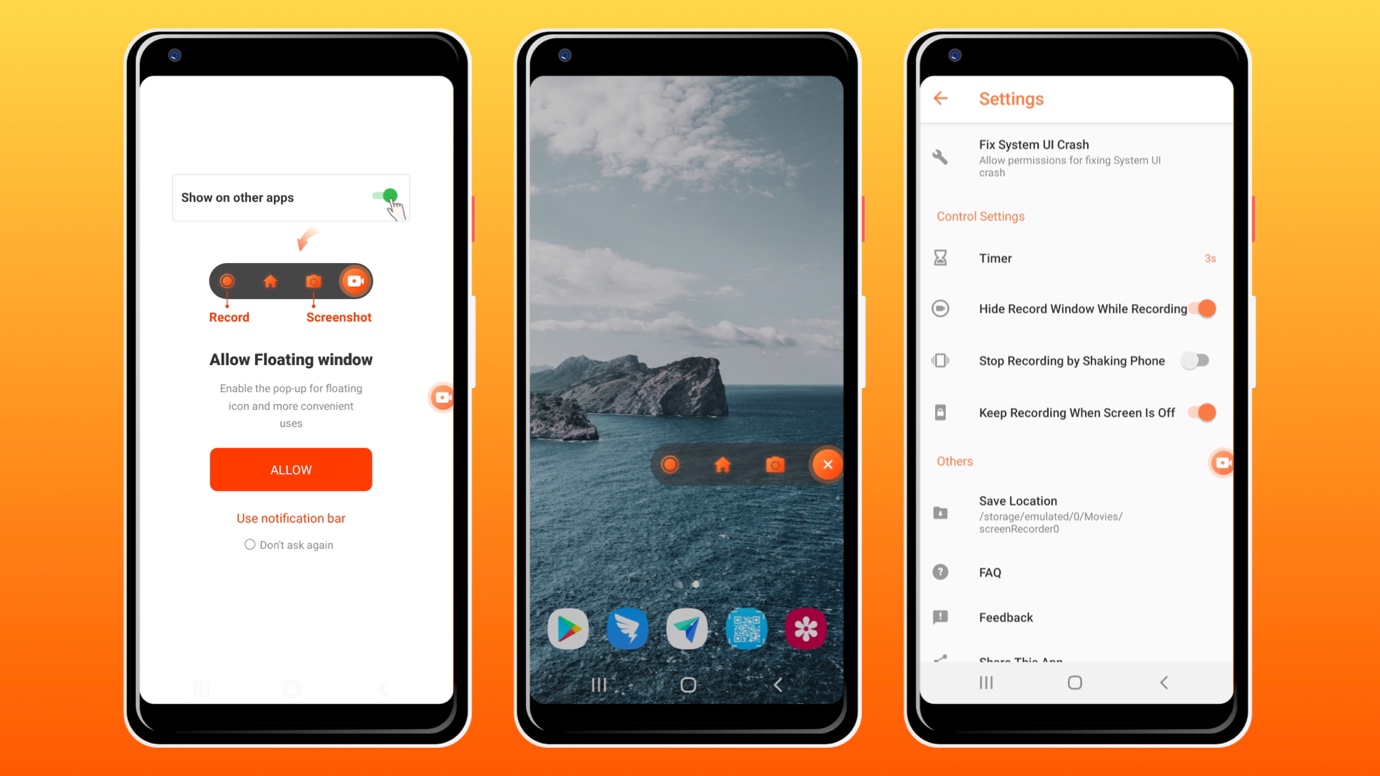 First, make sure your Android phone has enough space to download the app and store screen recording videos. The app can be downloaded from Google Play Store. We recommend downloading Vidma Screen Recorder for the full functions and features. Otherwise, you can also download Vidma Lite, our latest version of the app that has limited functionalities, but takes up 54% less space on your phone.
The Vidma Screen Recorder app interface is easy to navigate and use. You can go to the 'Settings' to change various options for your video, from resolution, frames per second and quality. Note that these changes affect the size of your screen recordings. Although Vidma does not have time limit to screen recordings, it is dependent on your phone storage space.
Vidma Screen Recorder allows internal and external sound recording, and a face-cam feature that allows you to record the surrounding or your face within the screen recording. This makes it perfect for a reaction or tutorial video, where adding a personal touch makes the video more interesting! Here's also your chance to be exaggerated in your facial expressions, making a video funny and meme worthy!
You can dive into your gameplay recording whenever you are ready! Vidma has a floating menu option that allows you to tap on 'Record' easily without going into the app. This floating menu automatically hides itself from view so that it does not obstruct any of your screen recording. To stop your recording, simply shake your phone. The sudden motion will trigger a stop to the recording.
All-in-one App with Video Editing Tools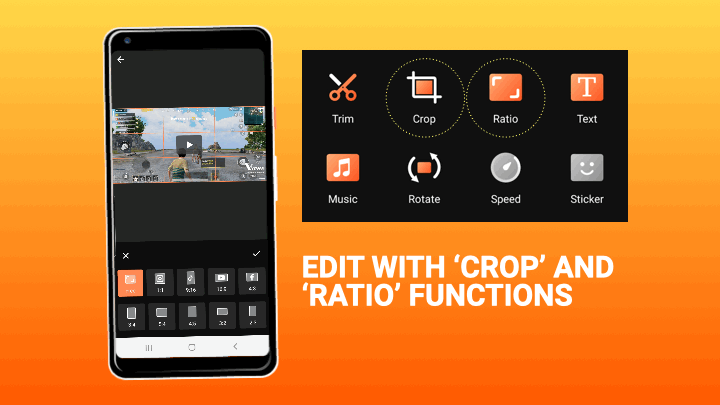 Usually, you'll need a separate app or even a computer to get your video edited. Vidma Screen Recorder has functional video editing tools for you edit your videos directly within the app, saving you the hassle to download another separate app for this. Simple tools such as rotating and cropping the screen, trimming unwanted parts of the video, or changing the video playback speed is easy on Vidma.
You can even add your own background music to the video as a finishing touch too! Our pro tip: keep your videos interesting and professional. Do so by trimming out the boring, stagnant parts and speed up the video at certain parts if necessary!
Also Read-The Best Way To Make Own Whatsapp Stickers
Share Your Videos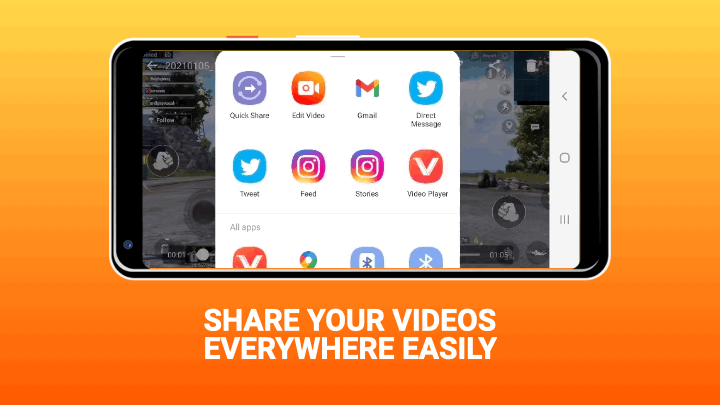 Vidma allows you to share your videos easily within the app. Share your videos on major social media platforms, cloud, or with your close friends with just one tap. You can always come back to the video if you want to make changes to the editing. Remember, the videos are stored locally on your phone, so it is best that you delete them if your phone is running out of space. Otherwise, this will affect the duration of your screen recordings because of the lack of space.
Start Vlogging Today!
Vidma Screen Recorder is an easy-to-use screen recording and video editing app on Android suitable for various uses. For gamers, it's the perfect tool to create easy gameplay videos on your phone, to show off your skills with your friends or the gaming community. With the built-in editor feature, you can do it all in just one app. All of this is available for free on Vidma, and there is no time limit or watermarks to your recordings, even on the Lite version! Try your hands on vlogging today; who knows, you may be the next big gaming influencer!
Follow us on social media for more updates: Facebook | Instagram | Twitter | Google Play | Website