DesignCap – Simplified Online Infographics Creation.
Have you ever seen those elaborate drawings and graphics with intuitive and dynamic information in several places, and you were wondering how to create these elements? Read this text and find out how to create online infographics with text and images to get attention.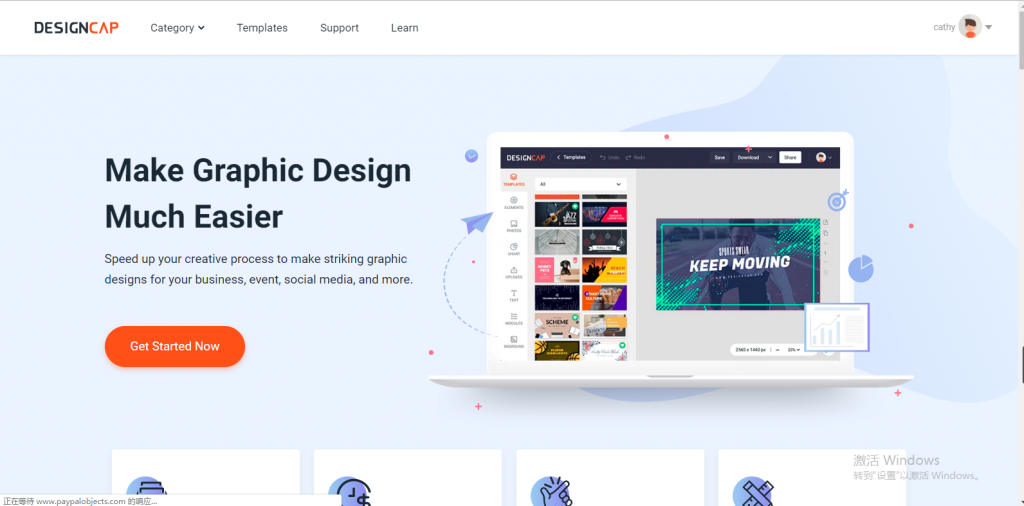 The infographics with drawings, diagrams, and charts serve to explain processes and present all kinds of information. We started looking in the newspapers a long time ago, but nowadays they are everywhere. In social networks or website content, they always attract attention and stand out.
Why not use them for our practical work? Why not take the opportunity to give a presentation and use them as supporting material? The big problem with infographics is that it takes a little bit of graphic design knowledge to create them. Yes, it is true. However, with DesignCap Infographic Maker, this will no longer be a problem.
ABOUT DESIGNCAP :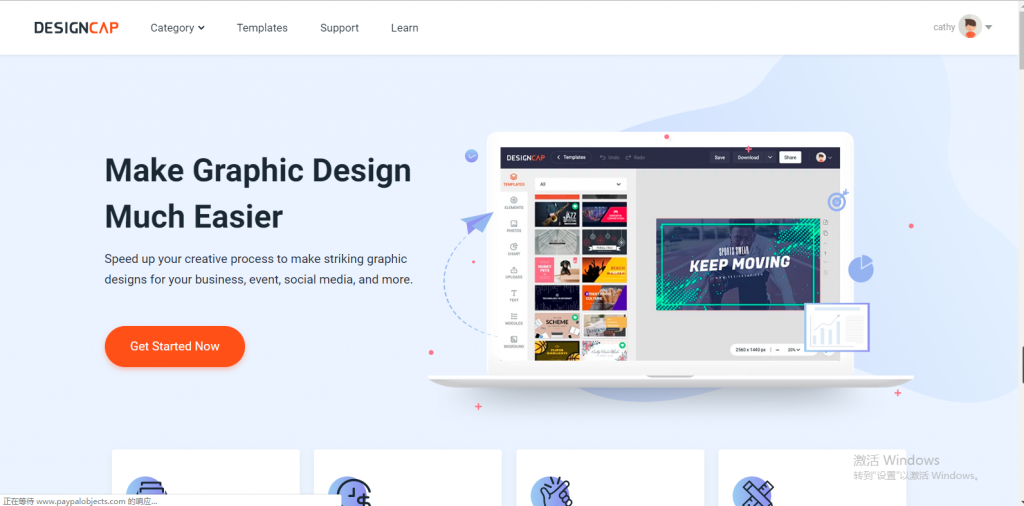 DesignCap is a tool for designing graphics, leaflets, online logo design with a lot of exciting and unique designs according to each content that users want to design.
Users are provided with all the tools and details to design according to what they recommend. It can be seen that DesignCap helps us to freely create our product ideas, not being confined to the available templates of DesignCap.
The DesignCap offers an intuitive interface for almost all users, even for amateurs, to create attractive infographics in minutes.
It features a tool palette that combines drag and drops, text editing, and quick icon insertion functionality to enrich your infographic and facilitate narrative.
In addition to the millions of free stock photos, DesignCap offers thousands of icons, hundreds of predefined fonts, a wide selection of shapes (arrows, circles, etc.), dozens of types of graphics (map, column, pie, and others), list modules to be divided into different categories, etc.
In addition, the entire process can be performed with a few mouse clicks. Choose a specific tool to get the result you want. Once the infographic is created, it can be easily shared from the tool management.
Also Check-Easy Ways to Earn Money Online
HOW TO CREATE ONLINE INFOGRAPHICS WITH DESIGNCAP?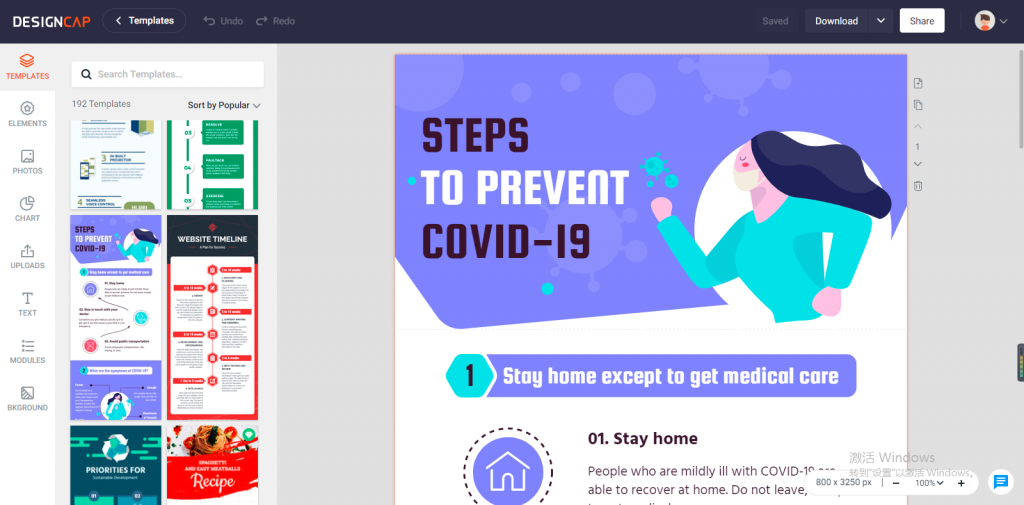 Open the DesignCap website and create an account. So we can now select a model from many of the free models within the platform.
Once we have selected the desired infographic template, we go to the graphic editor to make some changes. Do not panic. Here you don't need to know Illustrator, Photoshop, or Corel Draw to be able to use DesignCap. It is as simple as selecting elements, editing them, and dragging them.
The key to using DesignCap is to view the infographic we want to create and decide on a theme. Then choose the model that most closely matches your project.
Inside the editor, you should always try to keep the original design guidelines so that your infographic will continue to look professional even after editing it. Obviously, the less we change the style, the easier the fittings will be. Replace the elements of the model, maintaining your style.
I will not do an in-depth analysis of the DesignCap editing tool, as all functions are very intuitive and easy to use. You can add images, shapes, graphics, icons, change the font style, and more.
DesignCap is free software, but if you pay to have a premium account, you will have several additional options. Access the pricing page to find out more details: https://www.designcap.com/pricing.html. 
Basic account: $ 4.99 / month
Unlimited sample.
Unlimited icons.
Unlimited images.
Unlimited logo templates.
Download high-resolution PNG & PDF images.
100 images uploaded.
Save up to 100 designs.
Plus account: $ 5.99 / month
Unlimited sample
Unlimited icons.
Unlimited images.
Unlimited logo templates.
Download high-resolution PNG & PDF images
Support to download images up to 1,000 images.
Save 1,000 designs.
Some key features of DesignCap:
No need to support other photo editing software.
Provide many templates available to design leaflets, posters, infographics…
Plenty of precious resources for content design
Editing tools to change your design.
Support download with high quality.
Direct print option.
WHAT ELSE CAN DESIGNCAP DO?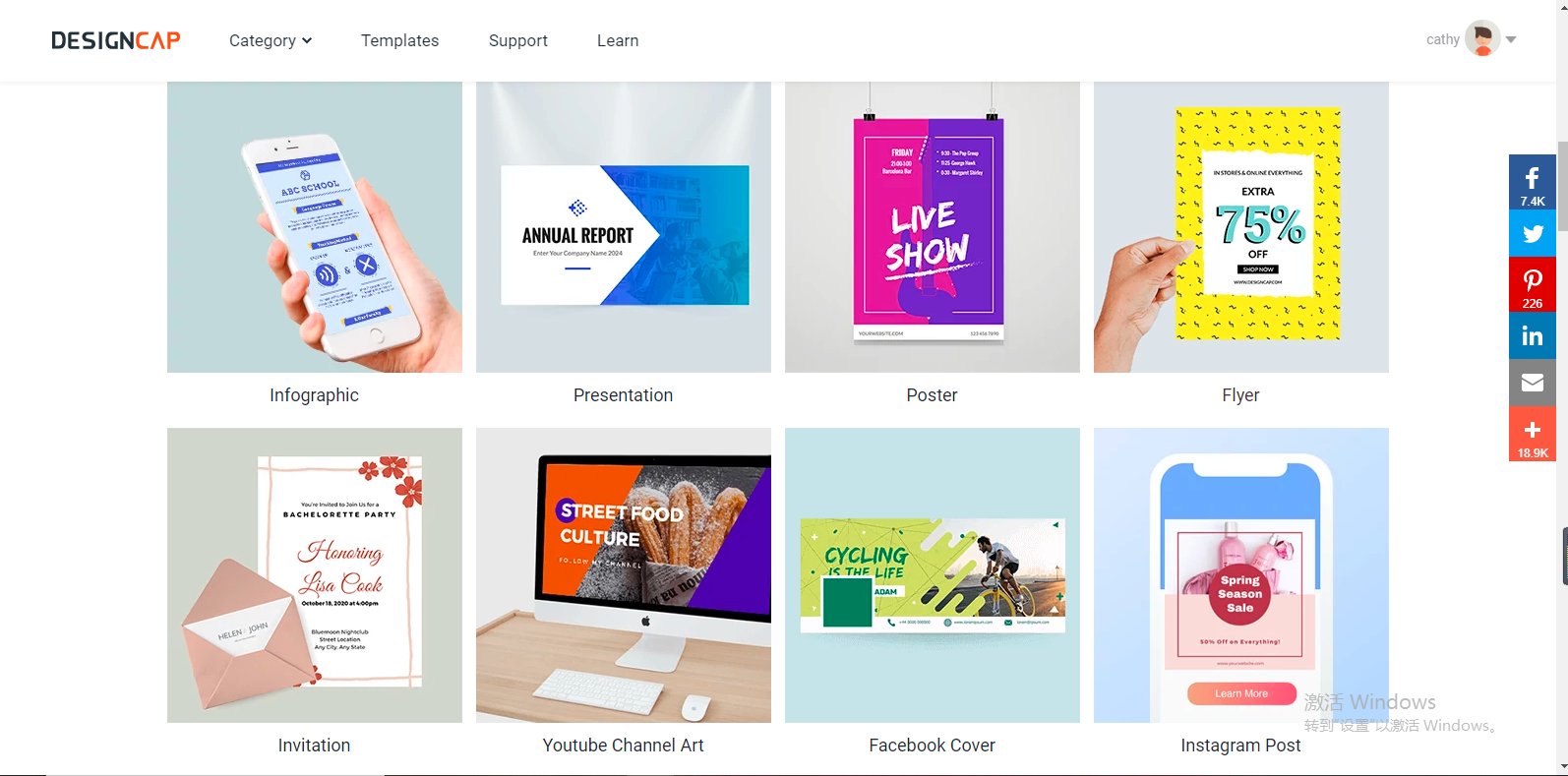 In addition to professional infographics in DesignCap, it offers the ability to create presentations, reports, cards, Facebook covers, YouTube channel art, logos, YouTube thumbnails, Instagram posts, Tumblr banners, Twitter headers, Pinterest graphics, etc.
If you're a teacher or a businessman, whether you're a blogger or a page manager on social media, if you're a webmaster or a store owner, you can use DesignCap to make graphics surely meet your needs.
CONCLUSION
Online infographic creation services are widely used today. "Data visualization" is currently the new work for online publishers.
If you are interested in creating high-quality, professional-grade online infographics that make a difference, you will inevitably be involved in DesignCap, without needing technology or design skills.
Also Check-FlexClip Video Maker, Tailored for Beginners to Create A Video
Like us on Facebook
Follow us on Twitter