We're five years deep into Samsung's Galaxy Z line. Last year, in our review, I wrote that the Galaxy Z Fold 4 was "nearly perfected." As you'll read below, the new Galaxy Z Fold 5 for 2023 is improved upon, but still not quite perfect. Whether it's Samsung still not including what I'd label as a top-top tier camera system or its somewhat lackluster battery life, it's little things that add up to make an almost perfect folding experience. There's also the fact that this phone and the Z Fold 4 are essentially twins, with the only differences being an updated processor and hinge system. If you were hoping for more, you won't find it here.
I don't want to give away too much in the intro, so you'll need to continue reading. Sorry.
Here's our Galaxy Z Fold 5 review!
---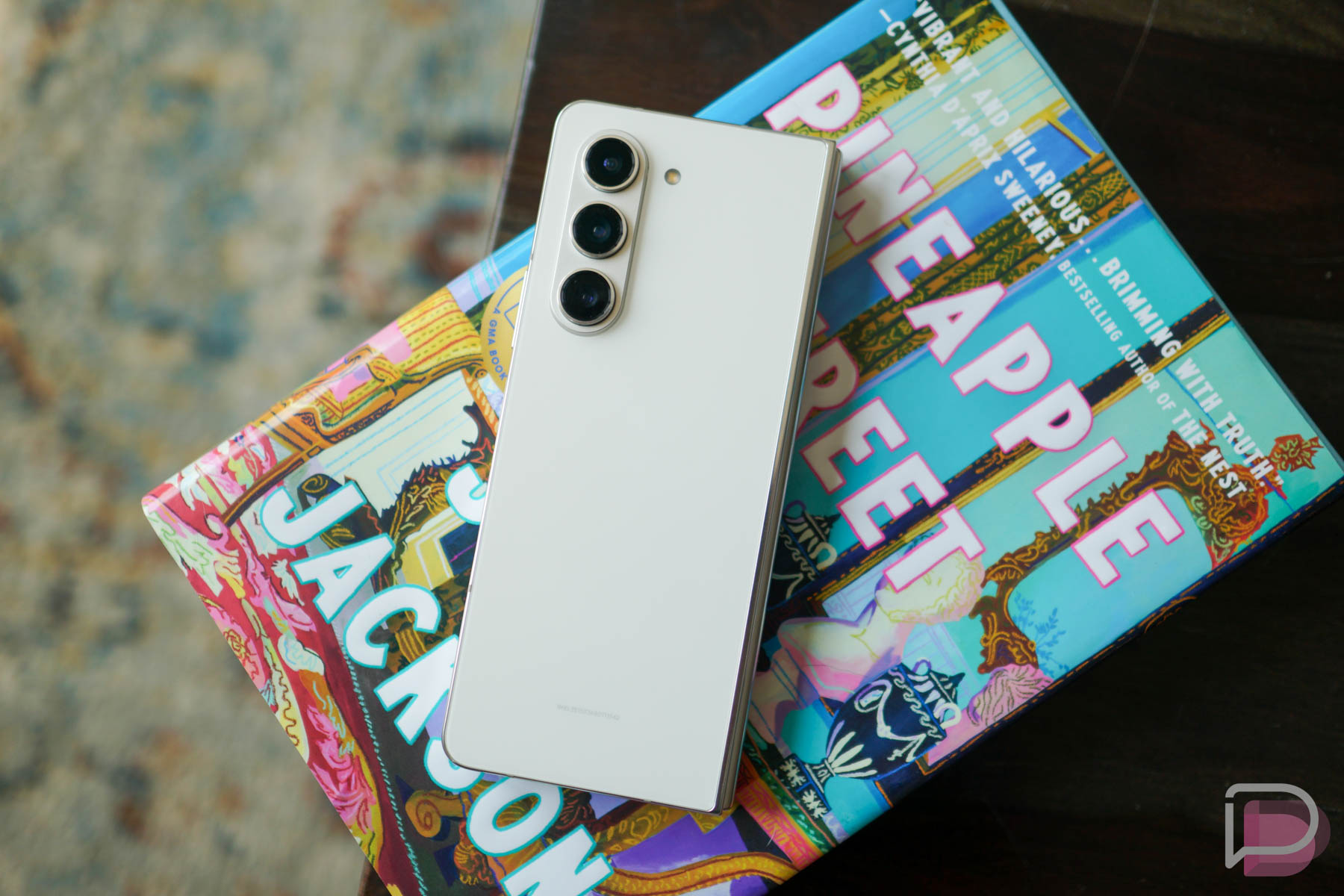 What's Good
---
Hardware – The absolute best part of the Galaxy Z Fold 5 is its hardware. Samsung introduced its new hinge system this year and put it in the Z Fold 5 and the Z Flip 5. With it, you can fold the devices flat, leaving no little gap towards the hinge. It's a very satisfying feeling getting to close them completely. Samsung has reached where its foldables need to be in terms of hardware refinement and you should note that I have no grievances about the device's hardware whatsoever. It's a slick device to look at, to hold, and strangers cannot help but ask if they can hold it and try it when they first see it. That's what we should all want from our smartphone.
With that said, is there room for improvement? Always. Samsung is still only offering an IPX8 rating on the device, meaning while you have ample protection from water, you better check your pockets for excessive dirt, lint, and other debris that might find its way into the device. Samsung has noted that dust protection is coming, but there's no telling when. These phones are still nearly $2,000, so Samsung needs to get that R&D into overdrive. Others have already beat them to it, like Motorola with its IP52 rating on the latest Razr foldable.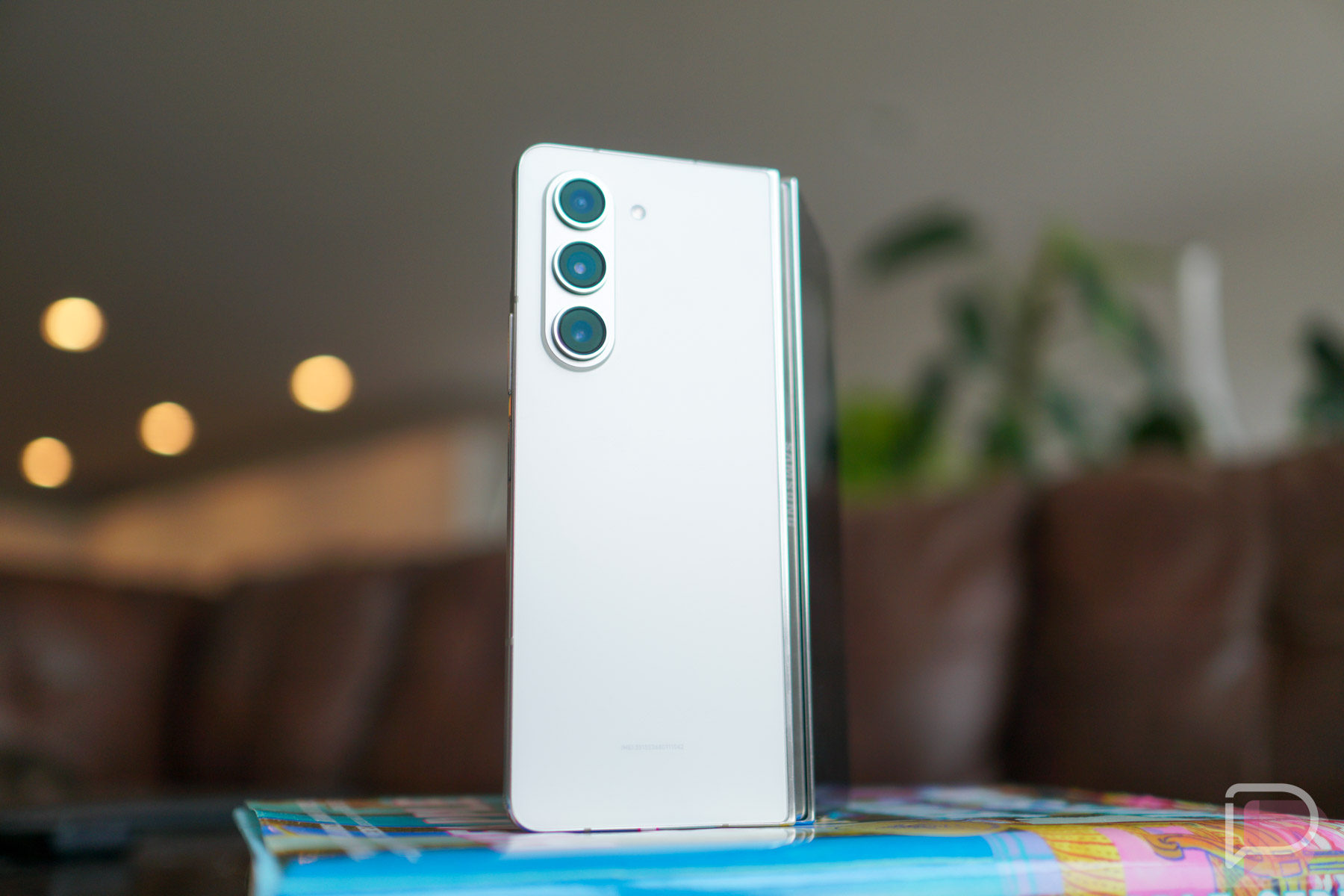 While hardware continues to get improved upon, there is still a group of people (me included) who have a hard time with the device's limited usability with one hand. It's so tall when folded and cumbersome when unfolded that two hands are almost always required, unless you play in the NBA and have some monster mittens. For me, who still walks two dogs around the neighborhood and also wants to check emails while doing so, it's a little nerve racking to pull this device out to try using it with one hand at times. I wouldn't recommend it to everyone. I've found the best place to use the device is either on the couch or at the desk. That's its natural habit, not out and about on the town. If you want a large device for consuming videos, it doesn't get any better than this outside of a tablet, but for those looking for ultra portability, you're better off looking at the Z Flip 5.
For those concerned about size, the device measures in at 6.1 x 2.64 x .53 inches when folded and 6.1 x 5.11 x .24in when unfolded. Its weight is 8.92 ounces.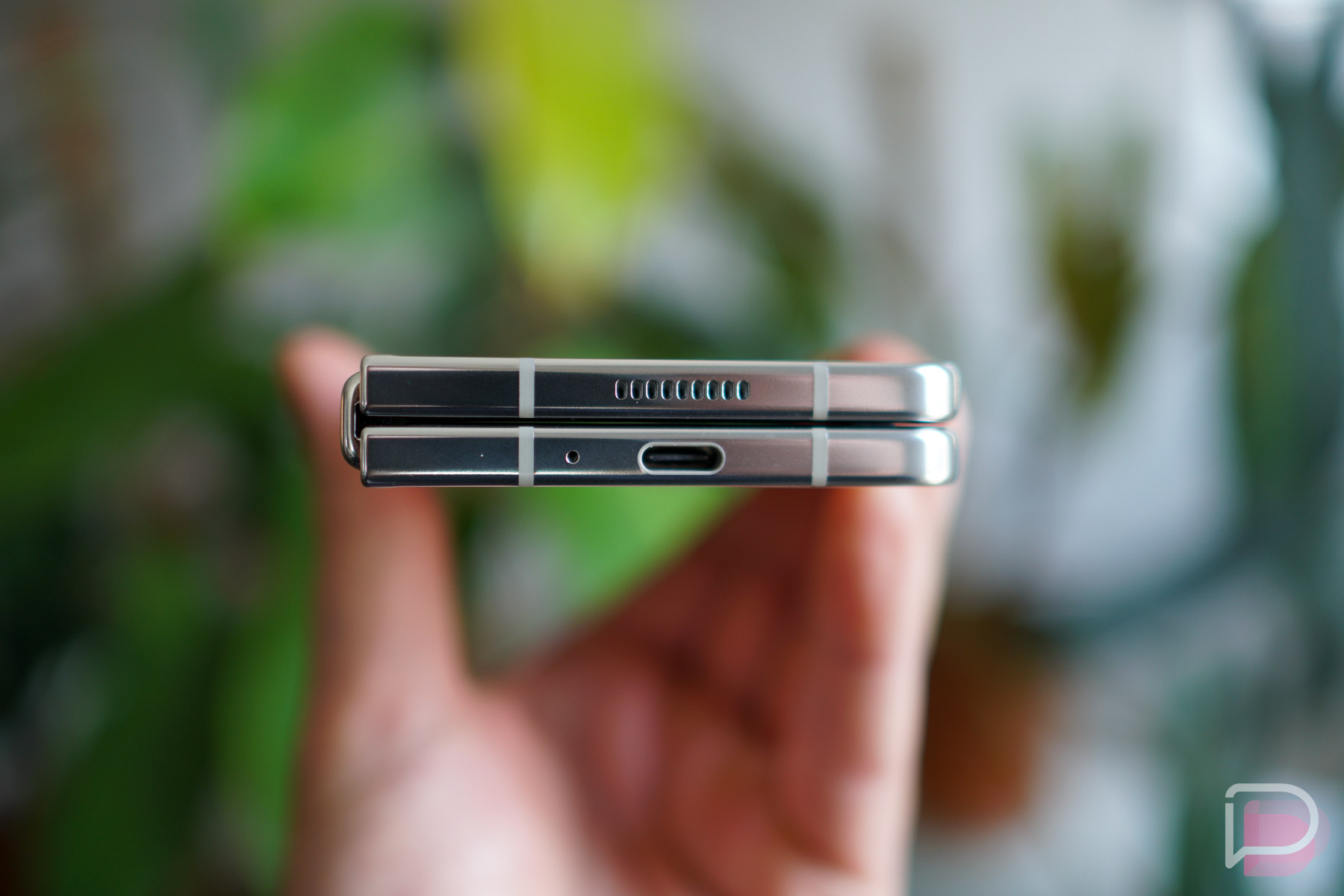 Software – Galaxy Z Fold 5 ships with One UI 5.1.1 on top of Android 13. If I was a bit more nitpicky, and I think I've relaxed quite a bit over my years of doing this, I'd wish the phone shipped with One UI 6 that is now currently being beta tested on the Galaxy S23. It would give the device one more selling point, but it didn't, so I'm moving on.
On the device, One UI 5.1.1 very much feels that it's reached the end of its rope, but I don't mean that strictly in the negative sense. Samsung has built so much on top of Android 13, such as its Multi Window functionality that works so goddamn well for lovers of multitasking, a one-handed mode that's actually intuitive, a long list of gestures for things such as muting the device, turning the display on/off and capturing screenshots, Edge Panels (which I always disable immediately upon first boot), and its Taskbar for the main display that opens up access to any part of the device very quickly without having to dig too much. Samsung also adopted Android 13's work to allow for deeper color customization very well. There are a ton of great software features.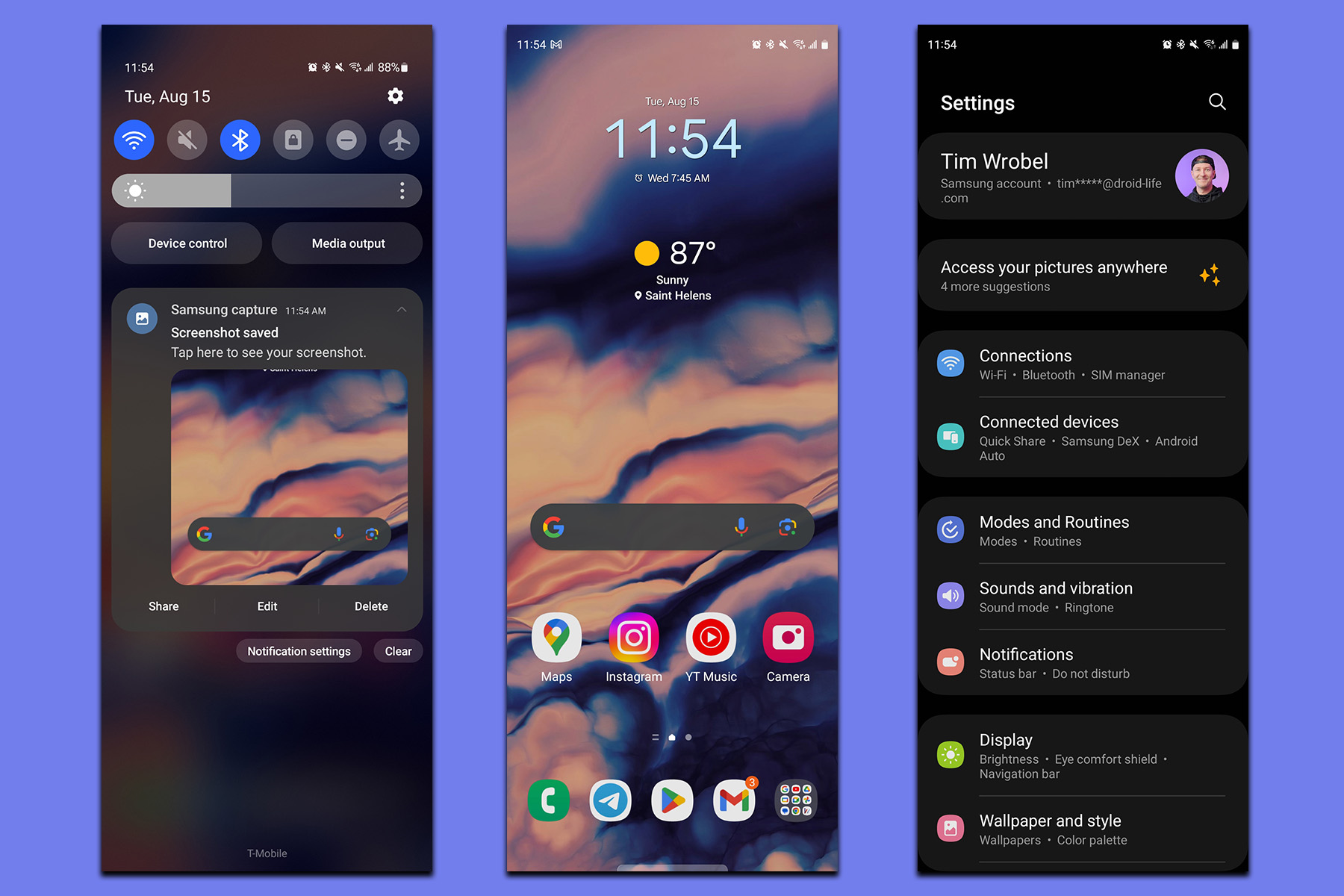 This brings me to my main point and I don't mean to sound negative, so keep that in mind. Android 13 is boring to me now and I need something new and fresh. What we've seen from the Android 14 (One UI 6) beta is that Samsung is redesigning parts of the UI and that's what this phone needs in a bad way. Looking at a Z Fold 4 and Z Fold 5 next to each other, I can't tell the difference from software alone as there is nothing new that I want to play with. While after time this should always be the case as older devices get updates, this phone's software wasn't exciting to me from day one. This isn't Samsung's fault technically. Android's release schedule simply isn't aligned with Samsung's phone release schedule, and while that's completely fine and understandable, it doesn't help my excitement levels. Does the current software strategy take away from the fact that the software that launches on this phone is smooth and built out well with lots of features? No, absolutely not. It's just boring.
Performance – On the spec sheet, the Snapdragon 8 Gen 2 chipset is the main difference on this device versus last year's Z Fold 4. Is there a huge change in performance? Not to the human eye, no. When gaming or doom-scrolling TikTok for an extended period, the phone will understandably get warm, but performance and frame rate holds strong. Naturally, I wanted to test performance by making the device run a bunch of apps simultaneously in Multi-Window and throughout my testing of that, everything was operating beautifully. No lag, no stutters. Overall, it's a very snappy device.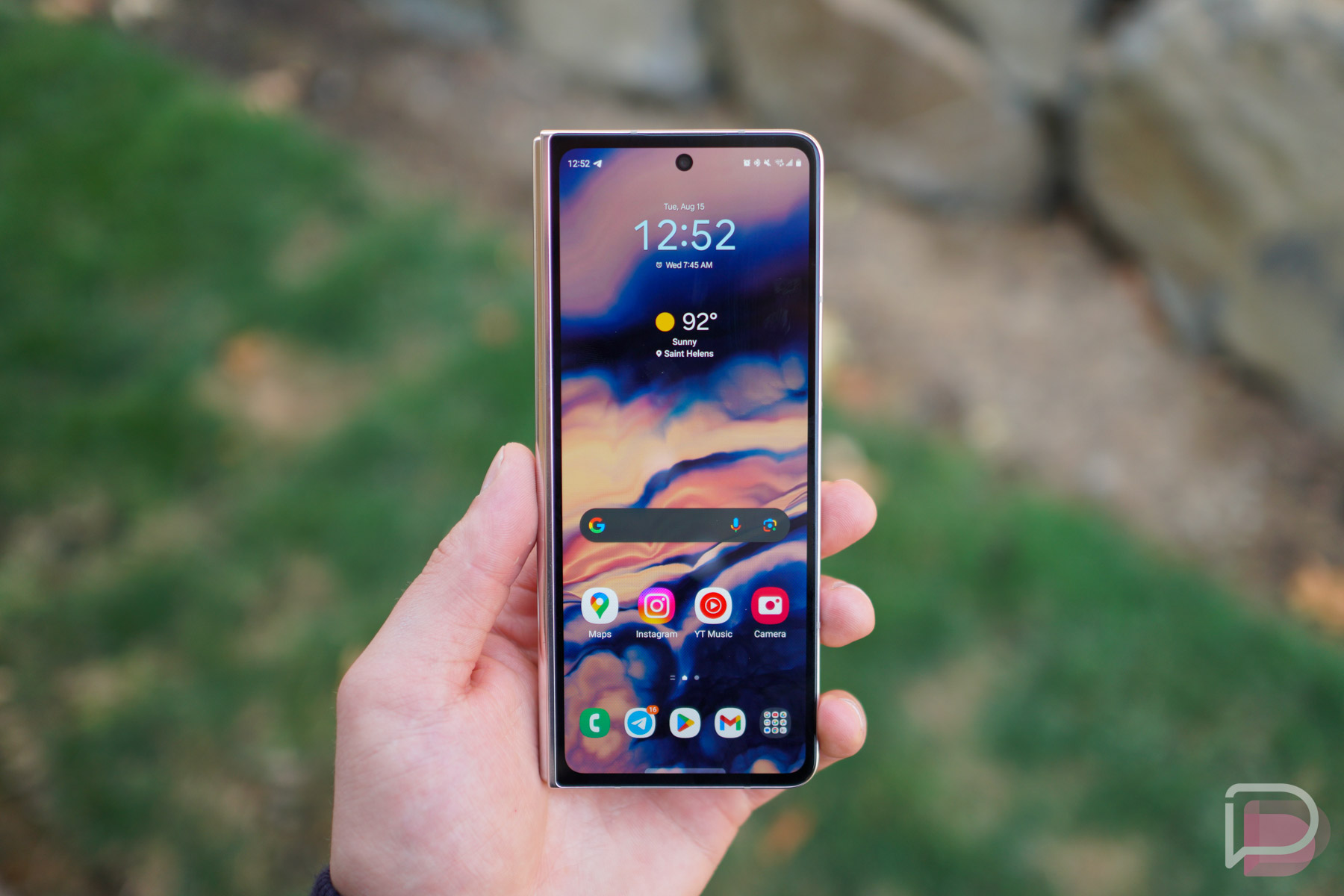 Displays – Two reasons, and in particular one big reason, to buy the Galaxy Z Fold 5 would be the displays. Specs and dimensions wise, there are no changes from last year's Galaxy Z Fold 4, but if we're being honest, that's fine. The cover display comes in at 6.2-inch, while the main display is 7.6-inches. Exact same as last year. These are great displays and there isn't really too much room for improvement. They both have high refresh rates of up to 120Hz, have high enough resolution to handle most content you'll be consuming, plus the colors and details of the Dynamic AMOLED 2X displays are rich, saturated, and crispy. What more could you want?
I've really appreciated the largest display difference between this year's model and last year's, that being the increased brightness levels. Galaxy Z Fold 5 is capable of 1750 nits at its peak, while Z Fold 4 was 1,000 nits. That can be a huge difference during the summer time, which we're currently going through.
What Could Be Better
---
Battery – Last year I expressed concerns about the Z Fold 4's battery life. I'm here to share the same feelings on the Z Fold 5. It doesn't last long enough. My usage, compared to what I think a typical Z Fold buyer's would be, is probably very light. I mainly watch YouTube videos and play Marvel Snap. That's the extent of my usage over the past few weeks and I can hardly hit 4 hours of screen on time in any given day. I've even cut back significantly on my TikTok viewing. Every night I go to bed and absolutely have to plug the device in or I won't make it past breakfast the following day. Considering Samsung didn't increase battery size over last year, as this device still packs a 4,400mAh battery, I'm not surprised by any of this.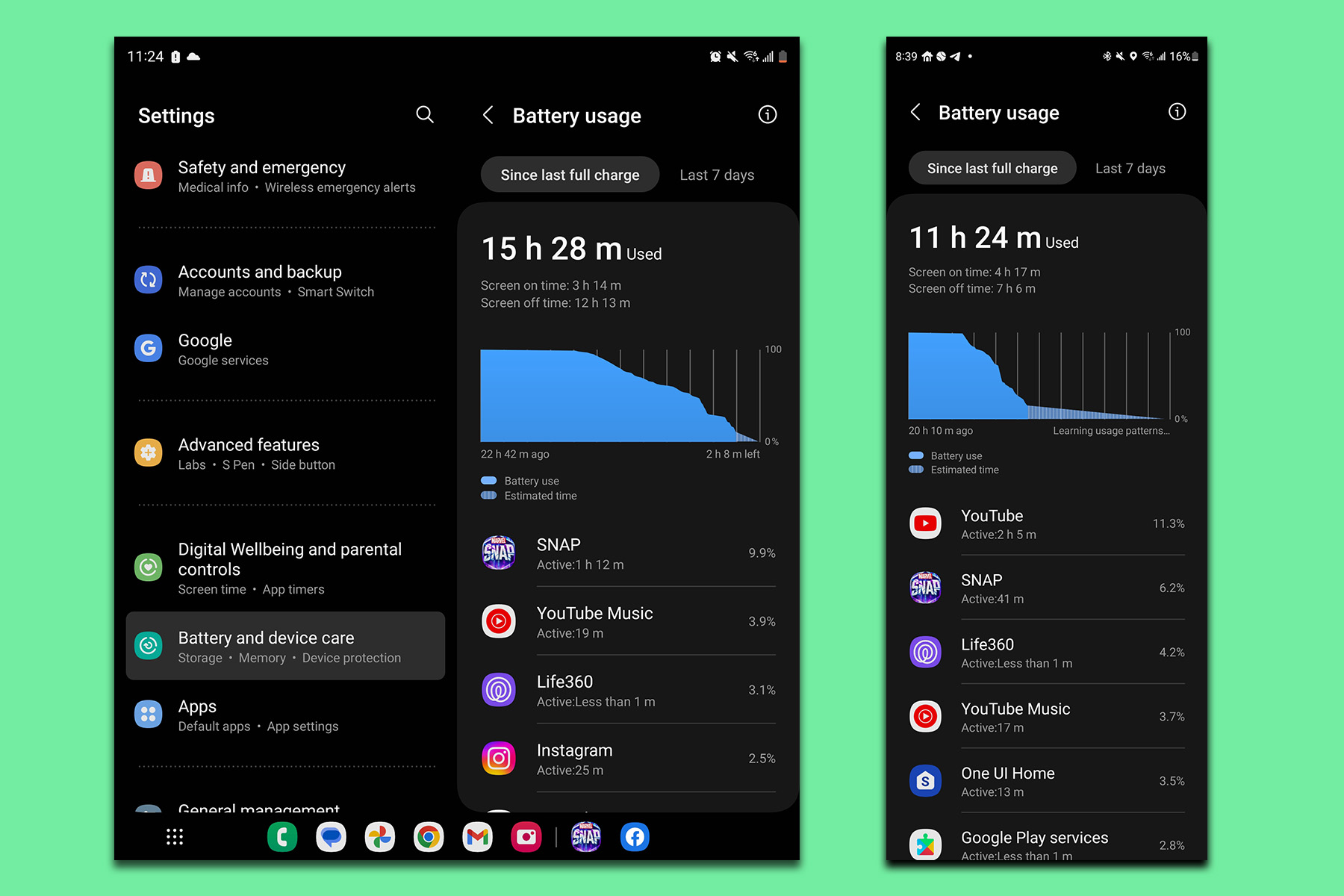 I understand that a certain middle ground needs to be met between battery size and device slimness, but it is somewhat disappointing to have such a large device not have more impressive battery life. Shipping with the latest Snapdragon silicon, I expected that to help, too, but I haven't noticed anything that points to the contrary. If battery life is even in my top 3 to 5 priorities for a smartphone, how could I opt for this device over other options like the S23 Ultra (much cheaper) or the Pixel 7 Pro (even cheaper). Again, the biggest surprise is how this device's battery handles my usage. I simply don't use the device all that much and it still doesn't impress me.
Camera – I must say, Google set a standard with its Pixel Fold that Samsung really needs to match. On the Pixel Fold, Google included an exceptional camera system, essentially sparing no expense. At $1799, Samsung absolutely needs to do the same. Is it because they want to keep the device thin that they won't toss in large sensors? Maybe, but then I'm back to my argument that these phones may need to get bigger in order to get better. Allowing for a thicker device could net us a larger battery and better cameras. It sounds nice to me.
On the backside, Z Fold 5 features three cameras, a 12MP ultra wide, 50MP wide angle, and 10MP telephoto. Your 50MP main shooter is defaulted to 12MP. When set to its max setting of 50MP, you lose some functionality for the camera, which always seems like a downside to me. You lose filters, facial editing software, and Motion Photo. There are two additional cameras on the device. There's a 10MP selfie camera on the front, plus a 4MP under-display camera on your main screen. Samsung has made vast improvements to hide that 4MP shooter, too, which used to stick out like a sore thumb when you'd be trying to view content.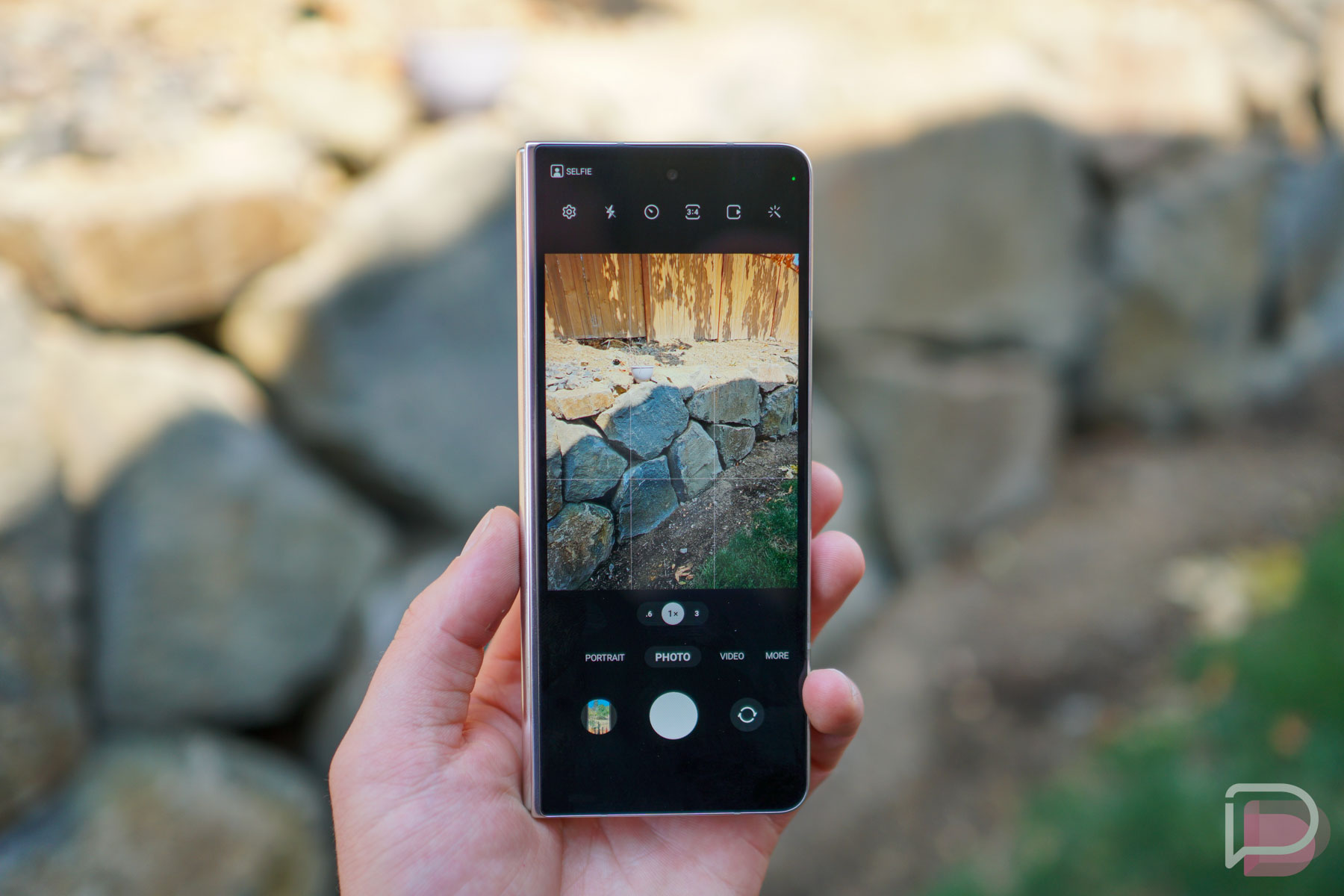 Overall, the shooting experience on Z Fold 5 is fine, but as an example, we recently had the Perseids meteor shower come by and I made a point to stay up late and snag some shots. What phones did I opt to use? Certainly not the Z Fold 5. I used a Pixel 7 Pro and Galaxy S23 Ultra instead, as they offer the best cameras on any Android device currently when it comes to night time and astro shooting. And there's my beef. If I'm spending $1,799+ on a phone, it better be my go-to phone for everything, not just multitasking.
The shots you can take with the Z Fold 5 are fine, though, limited compared to what's possible on other phones. When in suitable conditions, automatic exposure levels are good, colors are nice and saturated, and overall detail is preserved. This is noticeable when shooting pictures of my dog, for example. Lesser devices have troubles keeping the detail in his fur. This phone handles it relatively well, especially when shooting in 50MP. If you're want a camera system that can handle whatever you toss at it, it won't be the Galaxy Z Fold 5, but it can certainly handle most shots fine. Below are some samples.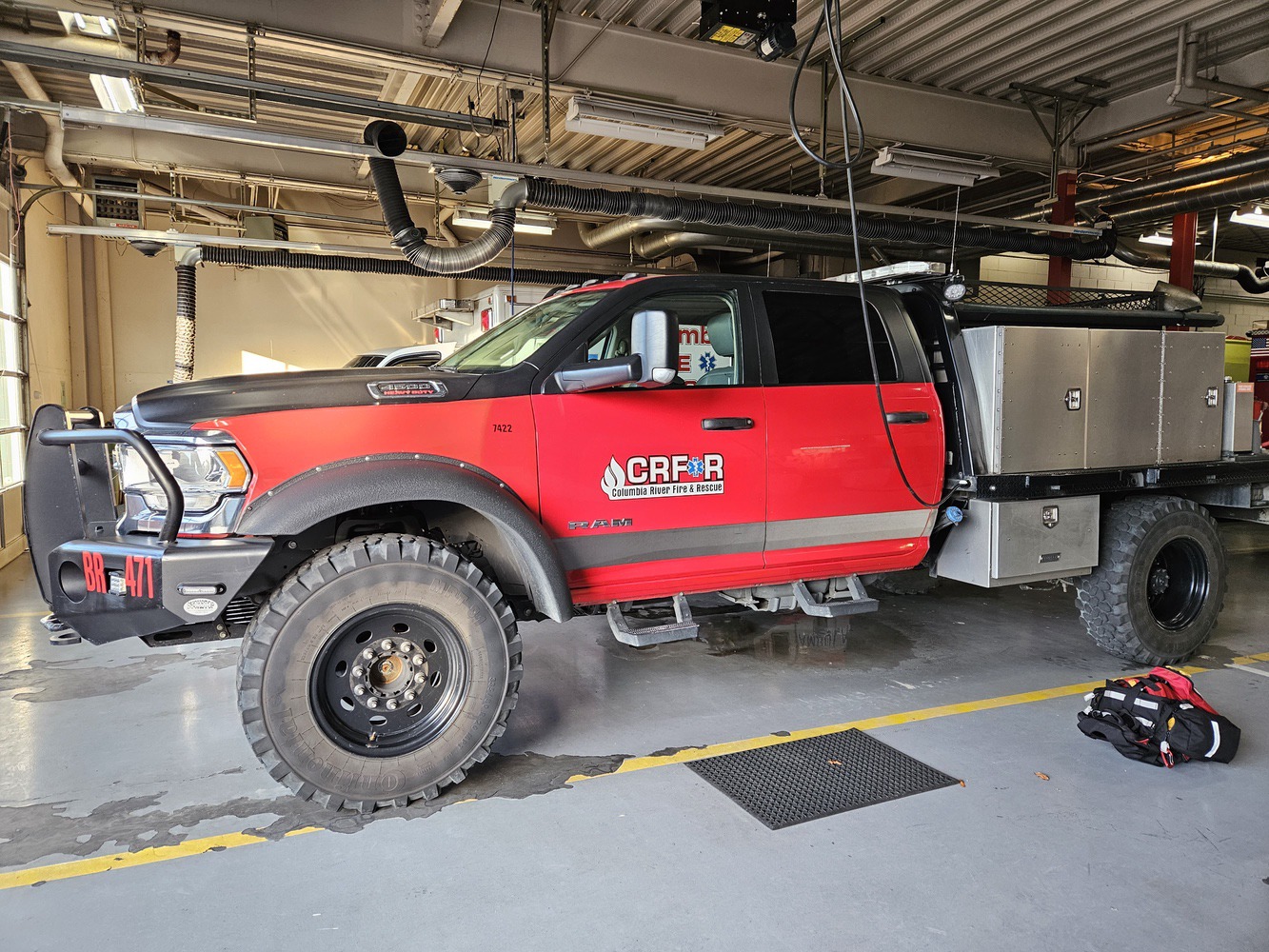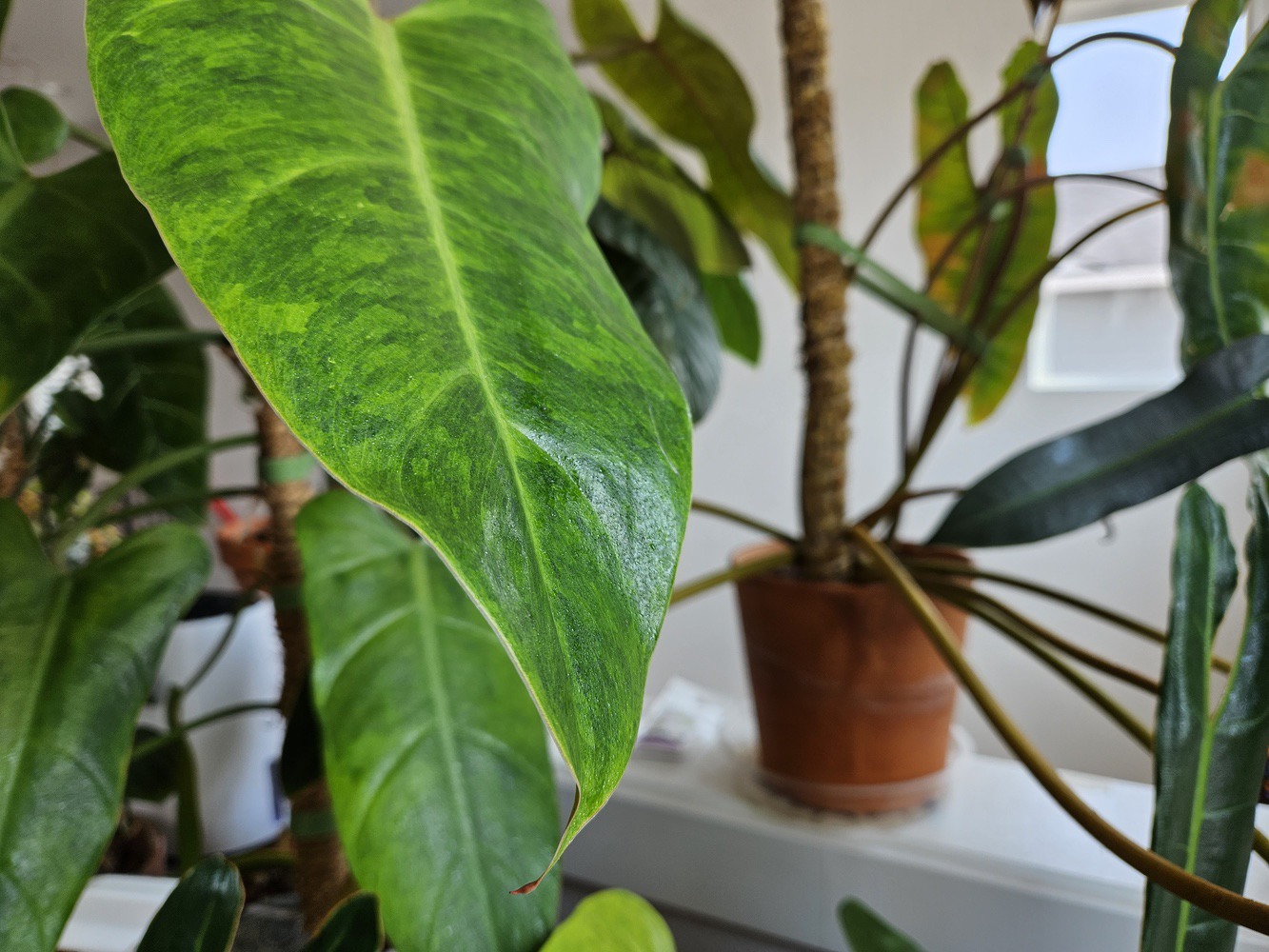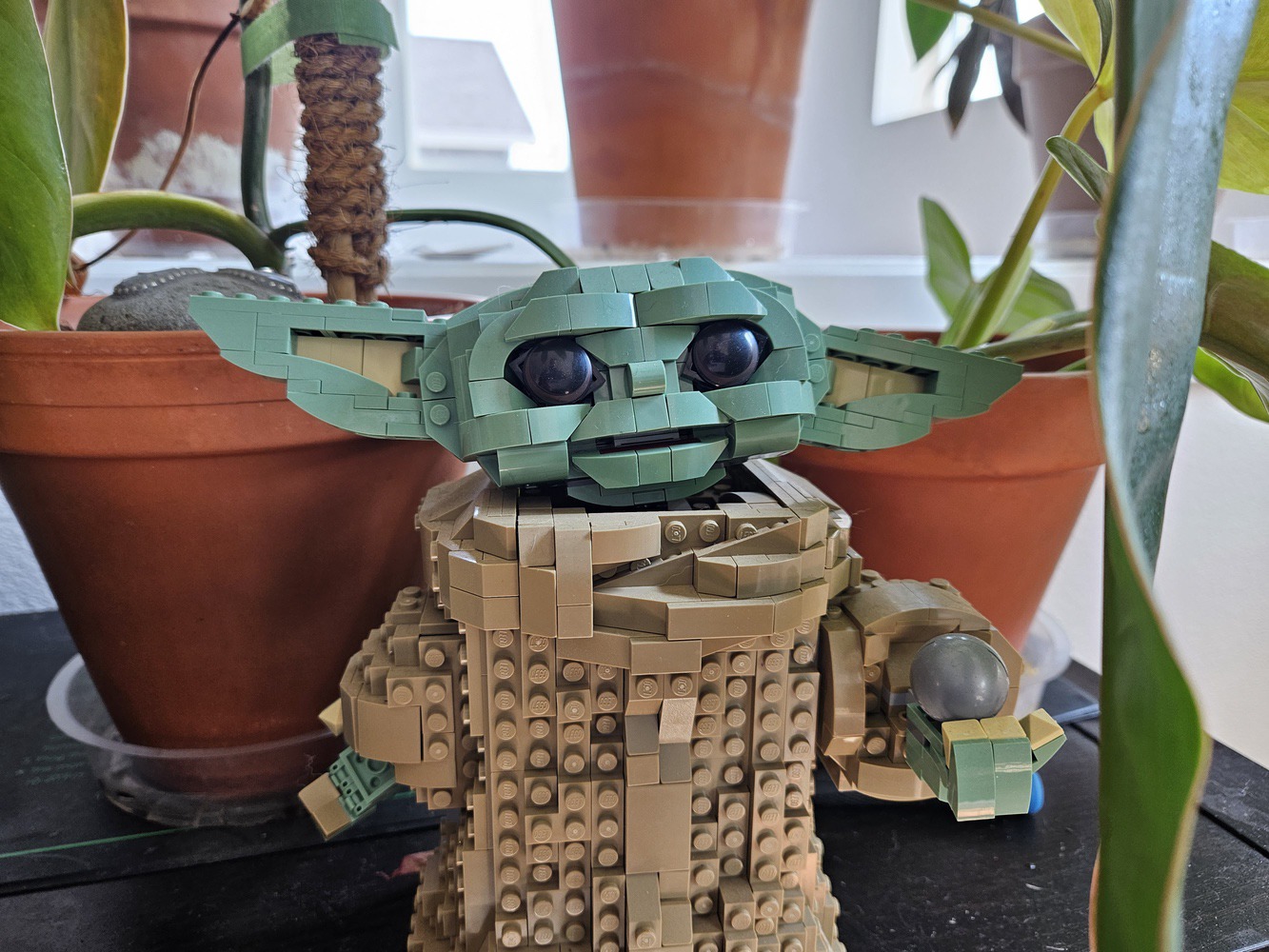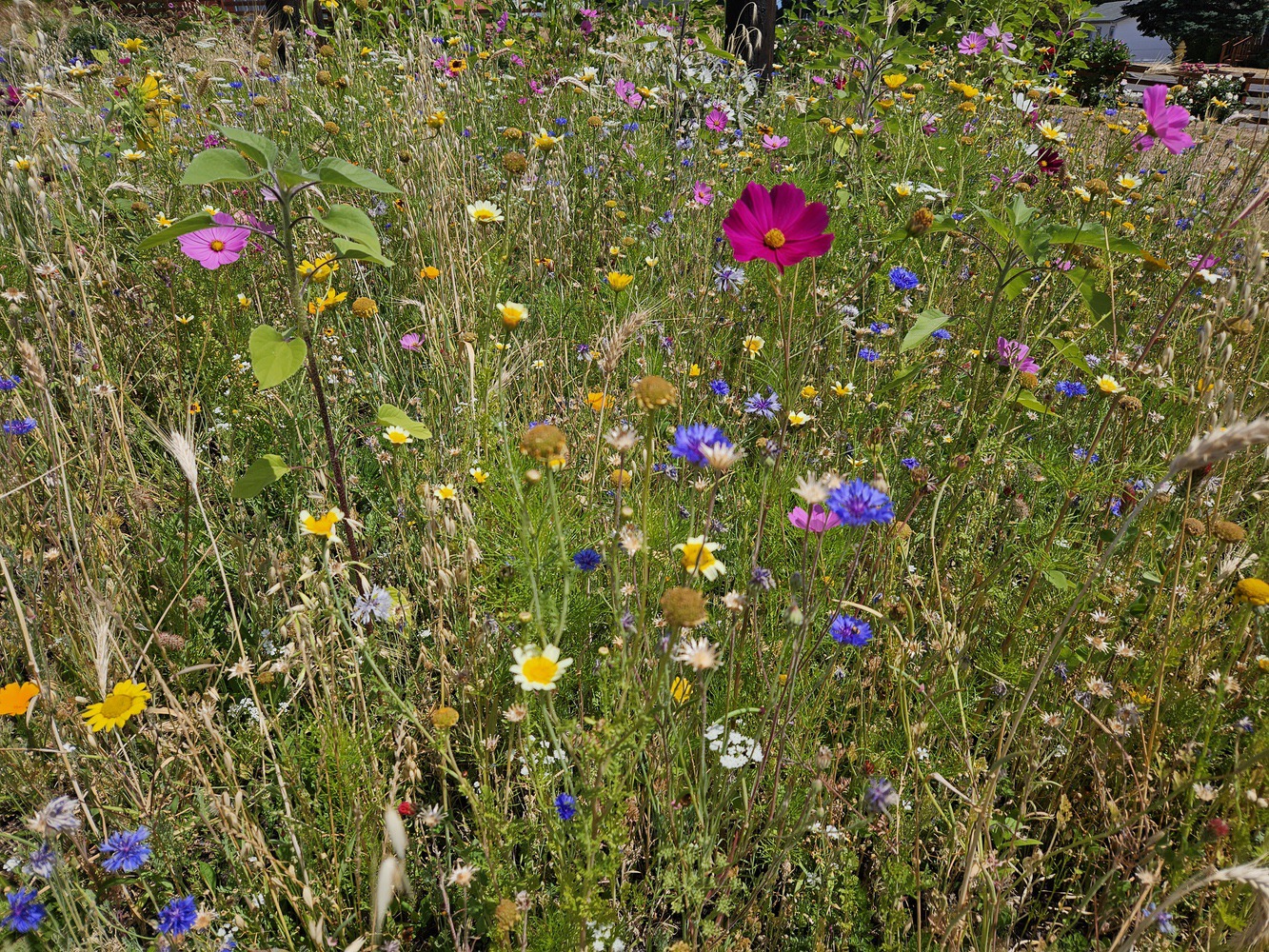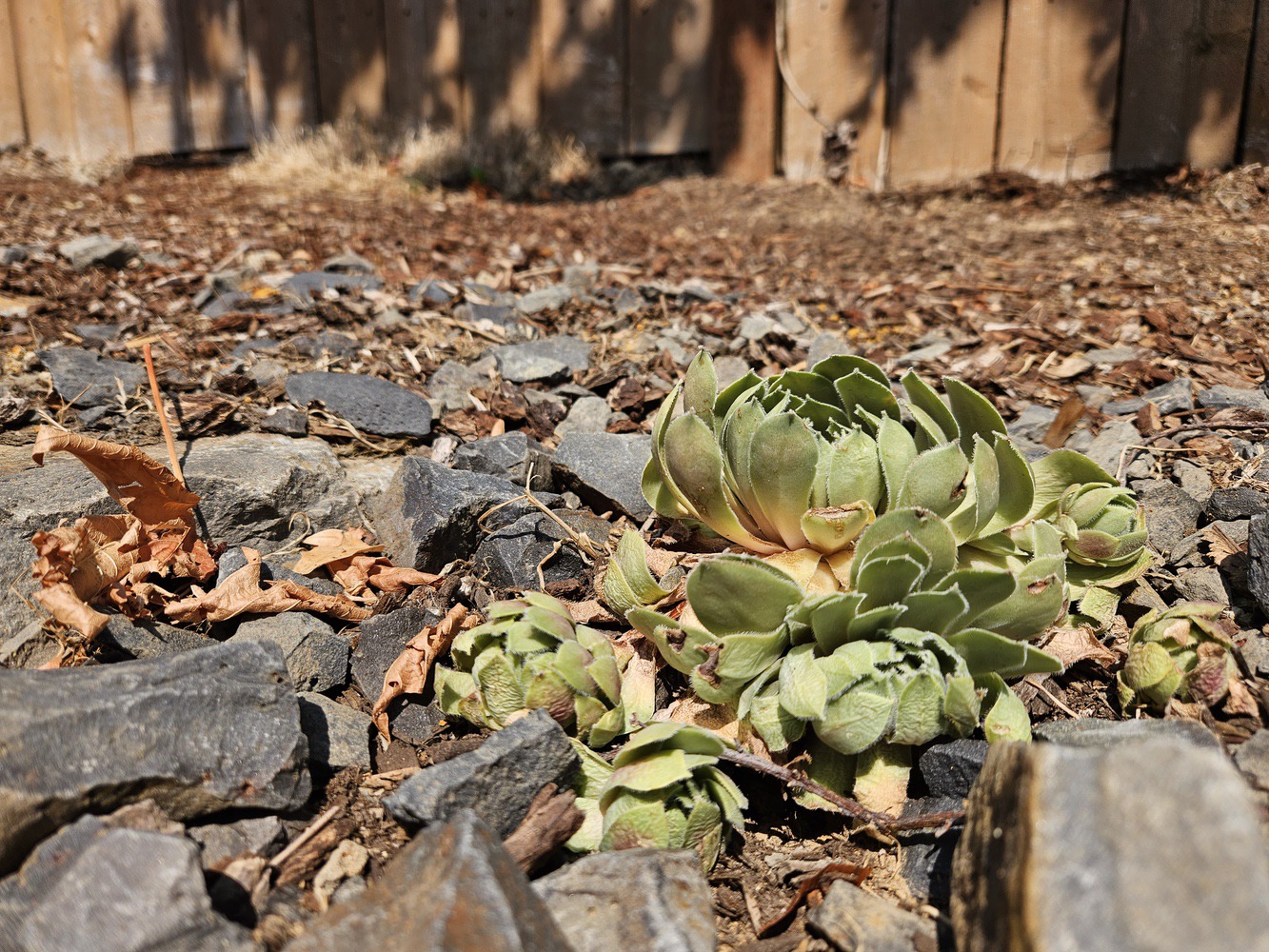 Zoom Test
Low Light Test
Other
---
Specs – There are so few changes on the spec sheet between this phone and last year's model that it's easier to make it a bullet versus a dedicated section. Galaxy Z Fold 5 comes with an updated Snapdragon 8 Gen 2. The end. I'm not joking. The camera specs, display specs, RAM, and essentially everything else is unchanged. It makes sense that the price on this phone didn't change. Besides the updated hinge system, there isn't too much new on this phone.
Wife Impressions – "They did a nice job with the crease in the big screen. It's not as visible to me as it used to be. The narrowness when it's folded is a little hard to get used to, but offers a nice in-hand feel for one-handed usage."
Software Updates – 4 years of Android OS upgrades and 5 years of security updates for this device. Samsung, reigning King of Android updates, still coming in hot.
Videos
---
Unboxing Galaxy Z Fold 5, Z Flip 5
Final Word
---
If you own a Galaxy Z Fold 4 and you're happy with it, there is absolutely no reason to upgrade. However, if you have been on the fence about foldables and want to finally take the plunge, I think this is a great option to do so. While the specs remain unchanged from last year and I do wish the cameras offered a bit more, it still has what we'd consider to be a packed spec sheet, even at a starting price of $1799. The software will remain supported for years to come and if you love people getting big-eyed when they see it in your hand, you'll probably love this phone very much. Galaxy Z Fold devices remain to be the ultimate couch phones and that's cool.