Record Cast-Create A Screencast Easily and Free of Charge
I am often asked how I "film" my screen when I post instructions and tutorials online. Well, I've experimented with many solutions, and it was very difficult for a long time to decide which one to choose. Either the solutions were too expensive, or I had problems with it.
For the next photo and whistles video, where I the issue lapse declare, I have chosen a new path that I liked a lot and the results in fast and excellent results.
Also Read-Best 6 Free Professional Video Converters of 2021 for Windows & Mac
I'm Talking About the Record Cast service.
RecordCast is a free, simple, and intuitive online program to record your PC monitor. With this tool, you can record everything that happens on our screen, record the audio that comes from the microphone, and help the students follow the various operations that follow one another, highlighting the mouse passes and clicks in the various parts of the presentations.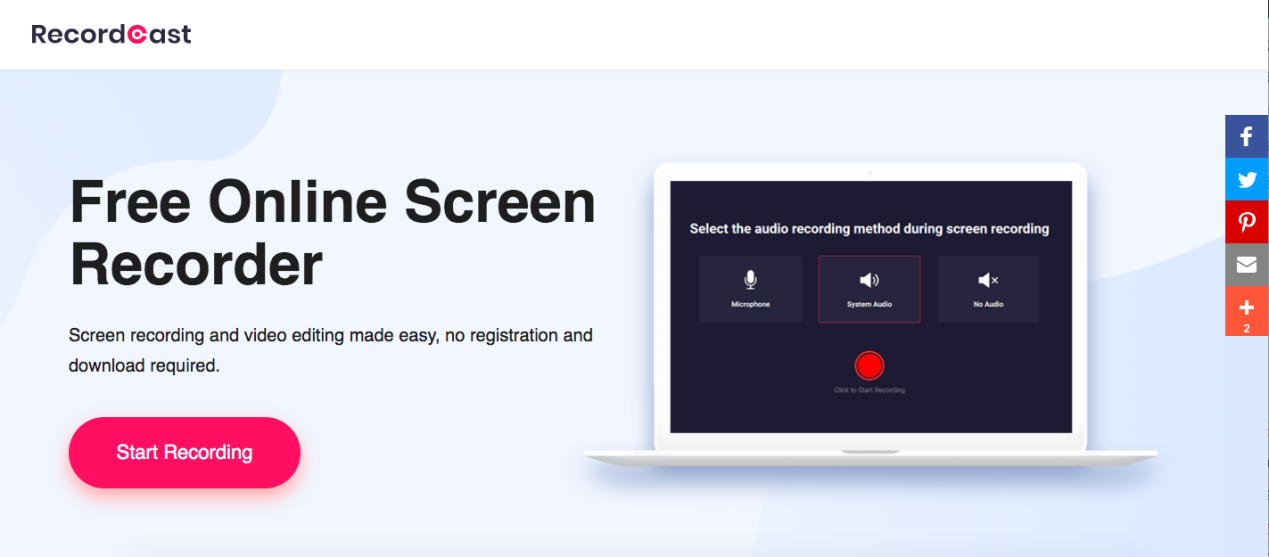 How Does It Work?
Without installing any special software, you can use the online service to "film" your screen for up to 10 minutes without a register and free of charge, and record your spoken text. All you need is a Chrome browser installed on your computer and a microphone (e.g., the one built into your notebook or a separately connected one).
You just have to visit the RecordCast homepage and click on the Start recording button. A small screen will appear that can be adjusted to suit your needs. You can then either have the finished video posted on Youtube as it is or simply download it as MP4 (also in Full HD) without publishing it. This will allow you to process the video in the editing program of RecordCast before posting it online at any video service later.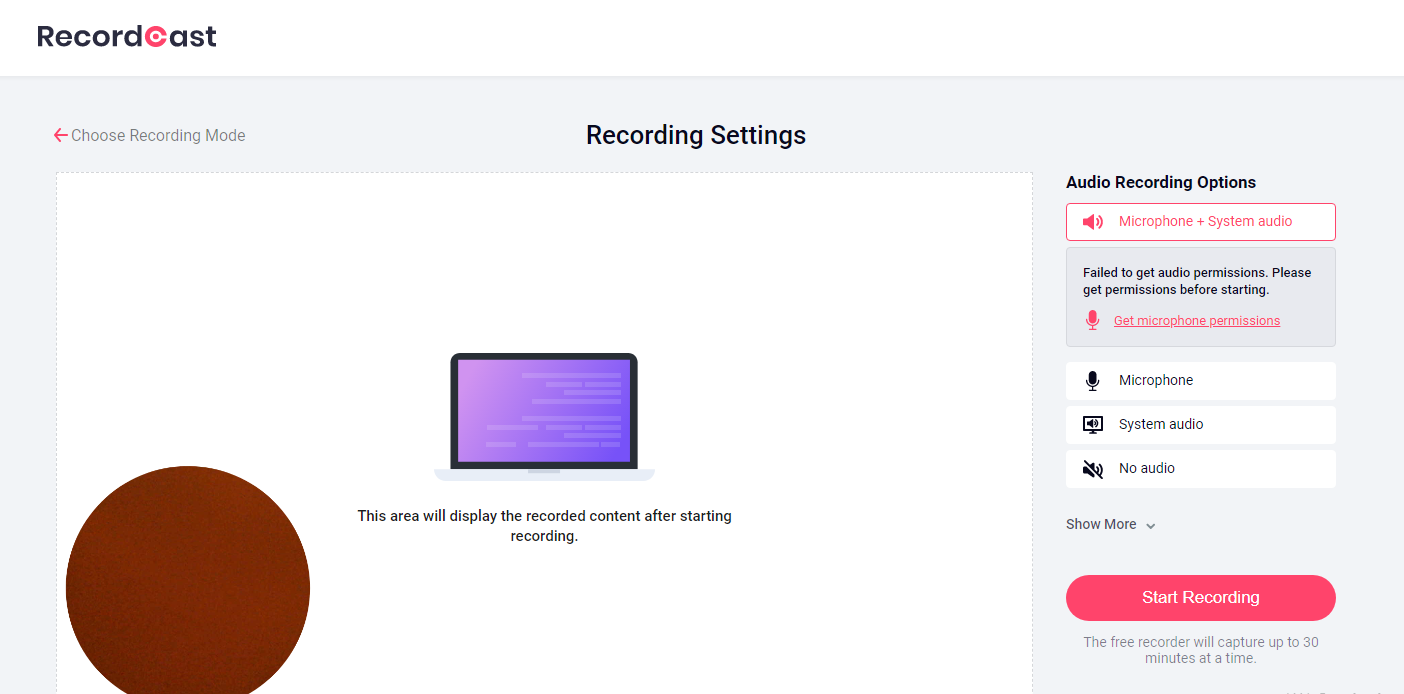 Record Cast, a Tool for A Flipped Classroom
RecordCast has multiple functions within the educational field. One of the most common uses is a basic tool for creating tutorials to be used in the Inverted Class or Flipped Classroom. This model consists of taking some learning processes outside the classroom. Teachers choose a video, made by themselves or another that they consider useful, and send it to their students.
This person does the viewing outside of the time they are in class and normally takes a test or questionnaire afterward to verify their viewing effectiveness. In this way, once the recognition and understanding phase has been passed of the proposed content, in-class, they carry out tasks that normally involve higher-order cognitive processes such as the analysis and evaluation of variables of the proposed topic or the creation, from the content that is being worked on.
In this sense, RecordCast can be a good option due to its simplicity of use and versatility in terms of device compatibility.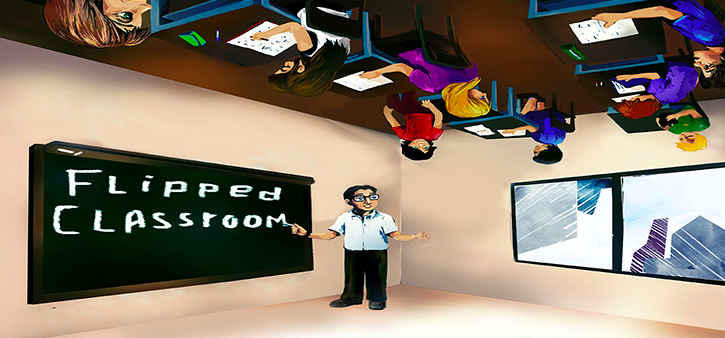 Final Words
I am so impressed because I have been looking in vain for a reasonable solution for a long time and have been annoyed with codecs, short runtimes, asynchronicity what-I-know-everything, etc. But now, the search has come to an end for me for the time being. RecordCast is excellent and comes with a variety of features to help you record screencasts online.
Are you using RecordCast to record screencasts online? If you think I missed some other excellent tools, please let me know using the comments section below.