At the moment the videos have become one of the trending media content these days. Be it social media or any other getting information platform, video tend to speak more than the other modes of content around us.
All of the creators all know the technicalities of editing videos and making them presentable as they seem? Well, in short, no. All of them are not professionals who make movies, nor do they get the job done pretty quickly rather than a pro tool like Adobe Premiere. They all take advantage of some sort of easy moviemaker from Google searched or friends Right-click the video you want to edit and select "Add" from the options recommended. If you are looking for an application that can be helpful in creating a short simple video right away, maybe allow it to be shared on social media or through instant messengers,that is exactly where a tool like MiniTool MovieMaker comes handy.
You must be wondering that MiniTool is known for disk mange &data recovery utilities, how did it step into video editor software? Well, Started to develped multimedia software since 2018, included MiniTool MovieMaker, MiniTool video converter, and MiniTool uTube Donwloader.
Also Read-5 Best Ways for Backup in Windows 10
Let's dig further into MiniTool MovieMaker to check whether it is a hit or a miss.
Overview of Mini Tool Movie Maker :
MiniTool MovieMaker is an easy to use and friendly video making software for beginner . It does not need that anyone who have any professional knowledge or is an absolute beginner can also create videos easily using MiniTool MovieMaker.
Features of MiniTool MovieMaker
To be honest, it has a list of features will make videos look amazing.
Trim/split/zoom/rotate/crop video and merge multiple videos.
Easily add customized any subtitles for the video.
Add audio for the video.
Access all the video template library included in the video project.
Use some music in the audio templates.
Allow you to edit pictures and videos together in the timeline.
It has speed controller to make a video faster or slower, or reverse the video.
It allows transitions and filters apply different video
It supports remove the audio track without losing video file quality.
Don't be worried about compatibility issues because of it supports all types of files
MiniTool MovieMaker without watermark to the video footage. After testing, It finds that MiniTool MovieMaker comes with no restrictions to edit 4K UHD videos.
Must Check-Significance of Using Video Editing Apps
How to use MiniTool MovieMaker?
If you have made up your mind about trying MiniTool MovieMaker, download it from original website and install, and then through instructions and tips. Once done, you will find all the features are free, and ready to start your wonderful movie.
Running the MiniTool MovieMaker. You'll be got interface and movie templates.
To create the movie is to import media files like as video, pictures , and music. it allows you to import types of videos from PC and mobile device, etc. Or you can also import the media files by drag-and-drop method or using the import button.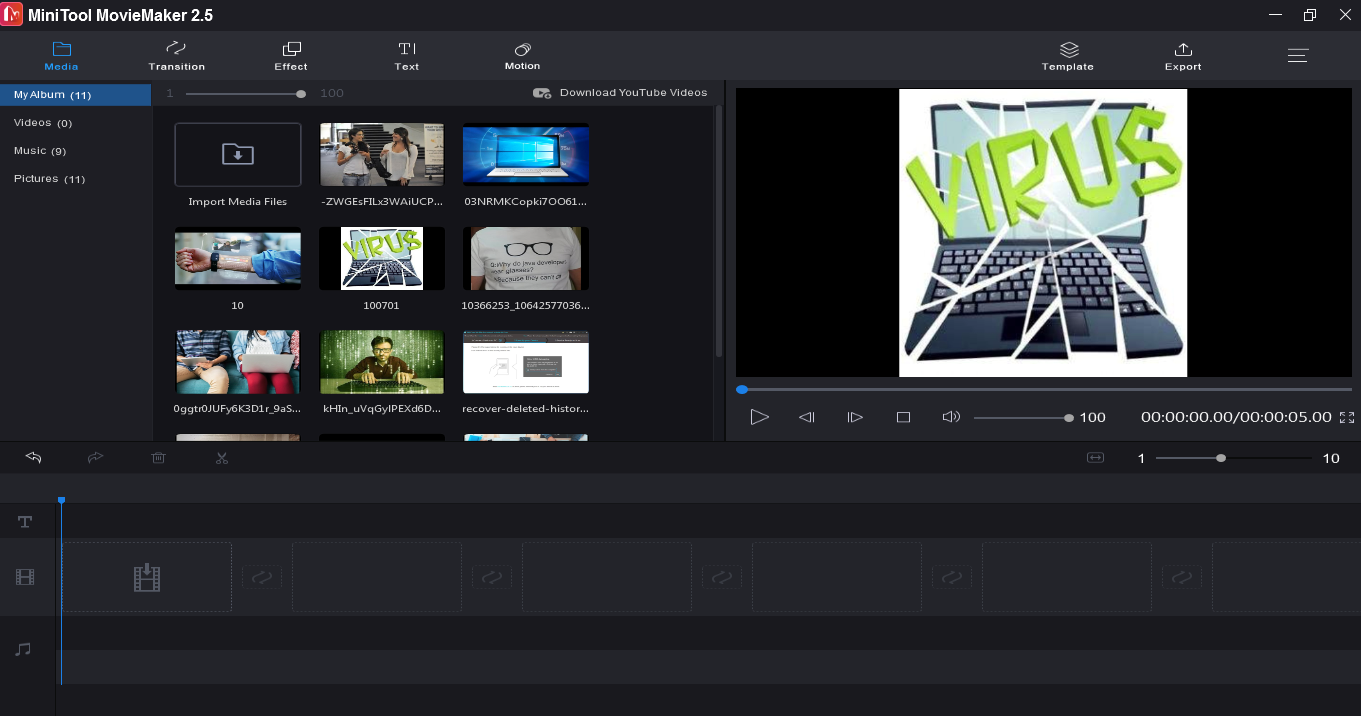 Now, it's time to edit the video. Right-click the video you would like to edit and click "Add" from the options. Here, you can trim, split, rotate, watermark, and enhance the video as per your preference.
Once done complete your video, it would like to export it. Click on the Export option in the toolbar and choose the desired option to export it.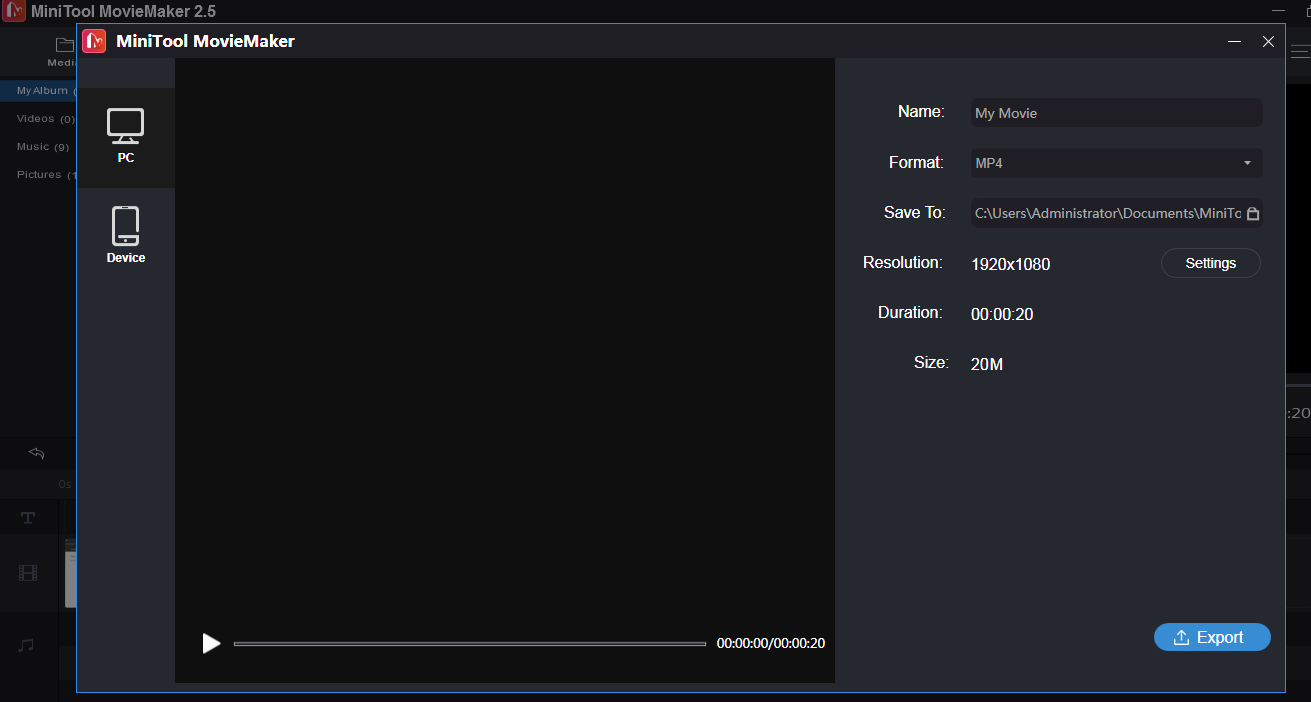 Final Words for MiniTool MovieMaker
To sum up, it is safe to say that MiniTool MovieMaker is packed with various amazing features along with an easy and friendly interface. In other words, you can edit the videos in no time even if you are new to this.
It also supports to convert the video to MP3 audio, or convert a short video to GIF animated picture.