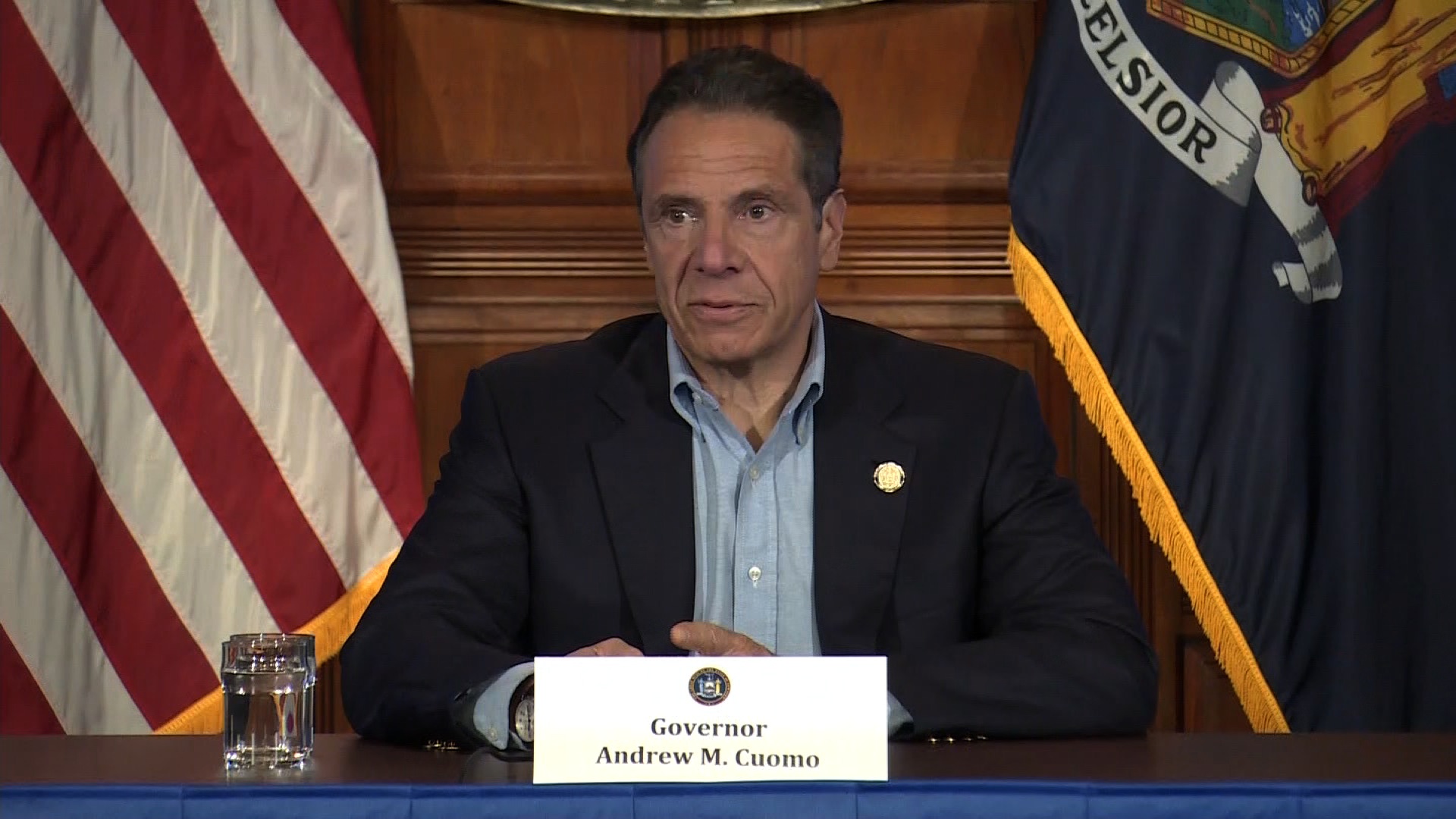 New York Gov. Andrew Cuomo warned that the federal government needs to have a plan in place that prioritizes getting American workers' jobs back as big corporations start to reopen.
"You will see corporations using this pandemic to layoff workers," he said at a news briefing on Sunday. "We're going to 'right size' during this period. What does that mean? It means they're not going to rehire the same number of employees so they're going to boost their corporate profits by reducing the number of employees."
Cuomo said the "government should not subsidize their reduction of employees" and suggested the Americans First Law as a possible solution. The law states that if a corporation does not rehire the same number of employees they had before the pandemic, they have to return any government money they received, Cuomo said.
"We're not going to subsidize you to layoff workers. If you can layoff workers and you're saving money by laying off workers – you don't need the American taxpayer to subsidize you. Otherwise, you will never get those employment numbers back because that's what's going to happen all across the country," Cuomo said.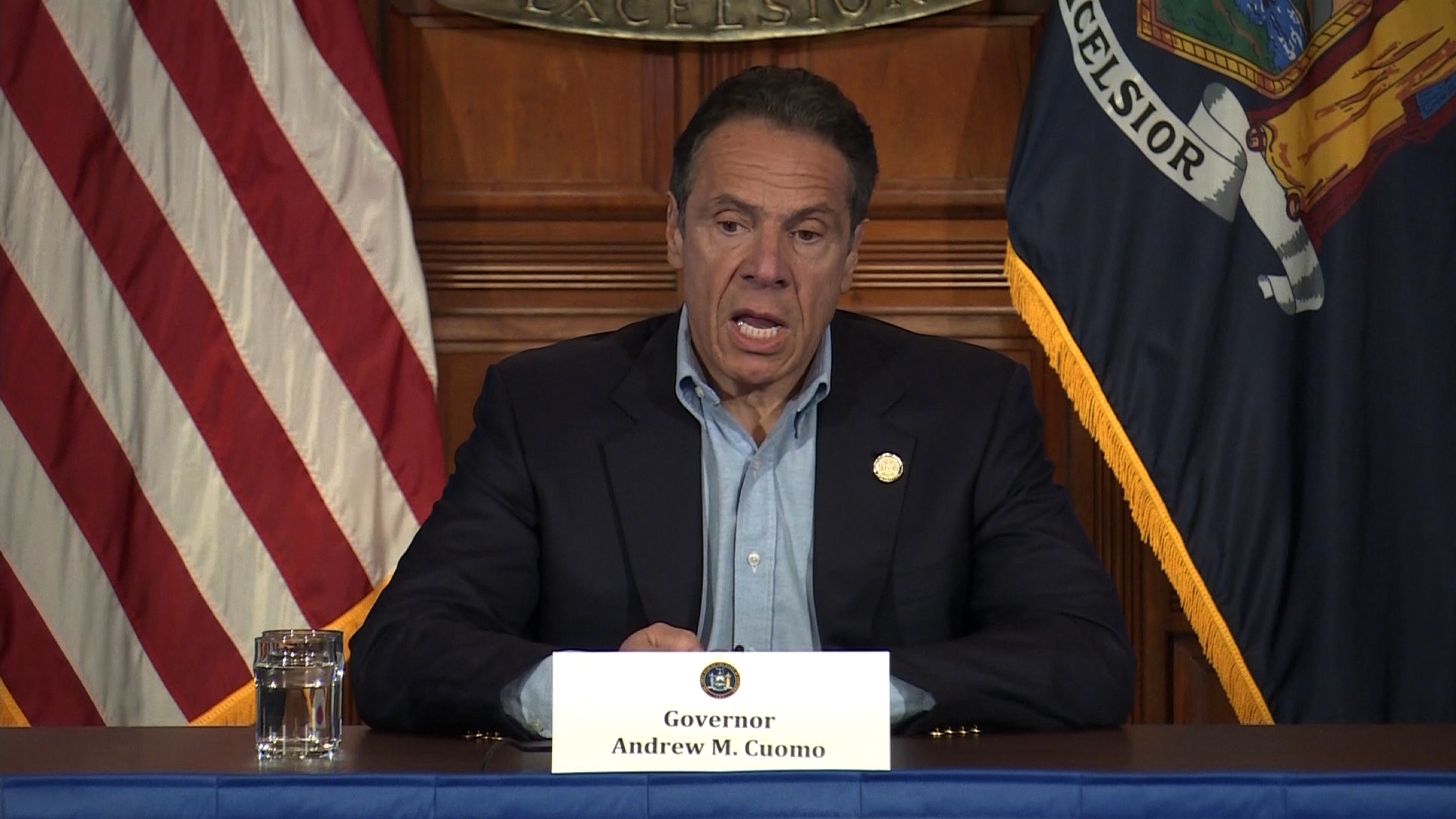 Gov. Andrew Cuomo is going "region to region across the state" to determine what parts can reopen when New York's close down order expires on May 15.
The state has a "clear" and "uniformed" set of criteria based on data and science, the governor said Sunday during a news conference.
Local governments should start to look into two factors, the governor said:
Does data indicate spread under control
Does the region have their operation in place – hospital capacity/ testing/ tracing/ isolating – and compliance function
More will come this week as the May 15 date approaches, Cuomo said.
New York Gov. Andrew Cuomo outlined new guidelines that nursing homes and hospitals must follow in order to protect the elderly.
Cuomo said nursing homes are "ground zero" for Covid-19.
"They are the vulnerable population in the vulnerable location. Today we're taking additional steps to protect seniors in nursing homes," he said at a news briefing on Sunday.
Here are the new safety measures nursing homes must follow:
Visitation is restricted, except for end-of-life visits.
Personal protective equipment is required for staff when interacting with residents who are suspected to have coronavirus or have tested positive.
Face masks are required when staff interacts with all residents.
All staff must be checked for coronavirus symptoms, including temperature checks every 12 hours and diagnostic tests every two weeks.
Facilities must notify all residents and family members within 24 hours of a positive coronavirus test or death.
The facilities must separate residents and staff in the event of an outbreak.
Cuomo said facilities must transfer any residents that they cannot take care of.
"If a nursing home cannot take care of a person, we have facilities that can," he said. "If they have a Covid positive person and they can't treat a Covid positive person, they must transfer the person or call the state Department of Health and the state Department of Health will transfer that person."
Cuomo said hospitals will also not be allowed to discharge patients to nursing homes unless they test negative for Covid-19.
"We're just not going to send a person who is positive to a nursing home after hospital visit. Period," Cuomo said. "If there's any issue, the resident must be referred to the department of health which will find alternative care."
If nursing homes do not follow these guidelines, Cuomo said they will lose their license.
"That's harsh. No. Harsh is having a nursing home resident who doesn't get the appropriate care. That's what's harsh. Having someone's parent or mother or brother where they're in a facility. They can't get a visitor. They're isolated. They feel alone and they're not getting the appropriate care. That is what is harsh," he said.
New York state is investigating 85 cases of a coronavirus-related illness that is afflicting children across the state, Gov. Andrew Cuomo said during a news conference Sunday.
"Its symptoms are similar to toxic shock-like syndrome. This does not present as a normal Covid case. Covid cases tend to be respiratory," Cuomo said. "This presents as an inflammation of the blood vessels. Sometimes inflammation of the heart. It's possible that these cases were coming in and were not diagnosed as related to Covid because they don't appear as Covid. It is a situation that is taken the lives of three New Yorkers."
More background: The three young New Yorkers who died from an illness that may be related to Covid-19 include a teenager in Suffolk County, as well as a 7-year-old in Westchester County and a 5-year-old in New York City, according to the governor's office.
Details of the children who passed away were reported in a press release from Cuomo's office following his news conference Saturday.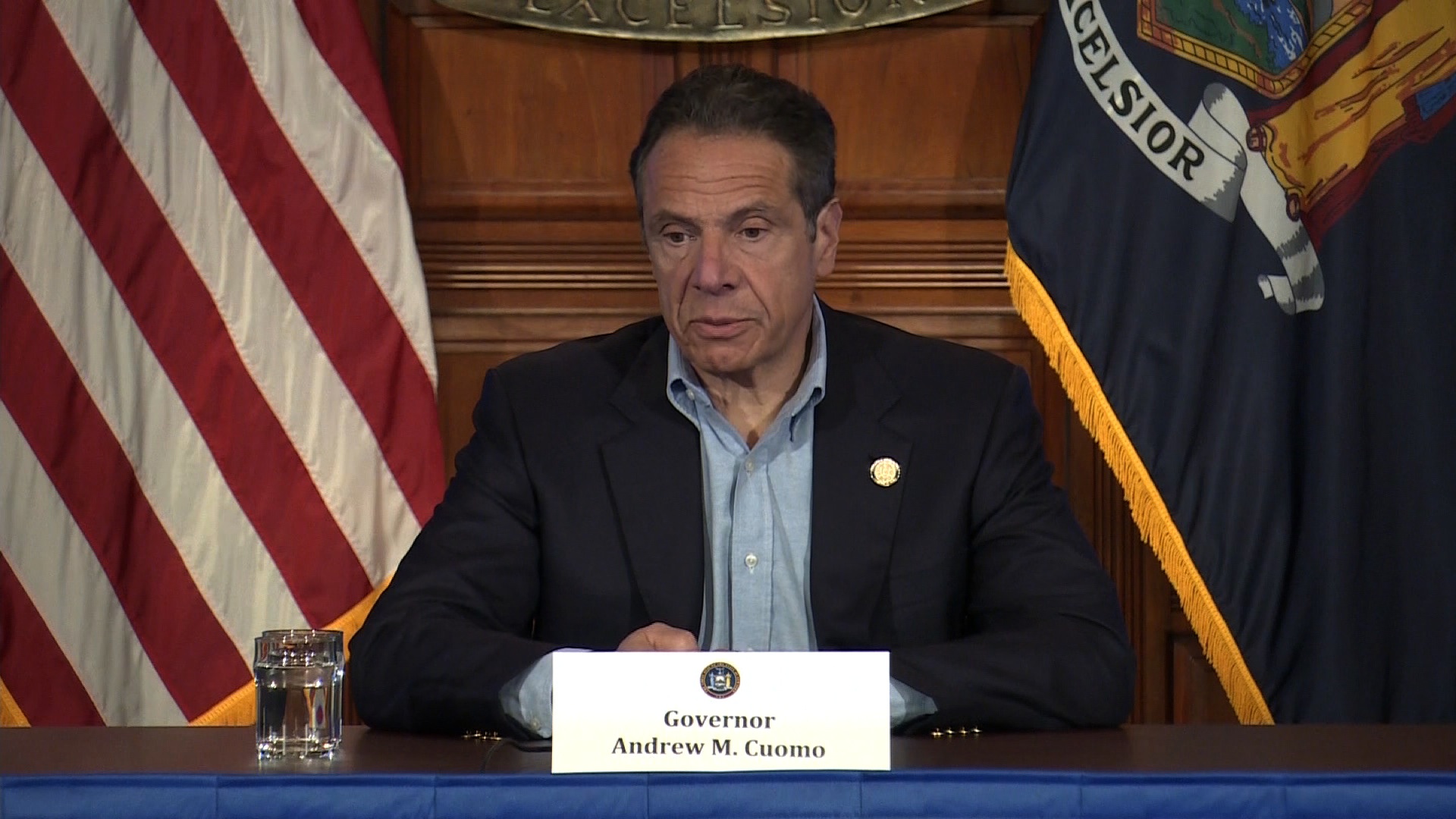 Gov. Andrew Cuomo reported that New York has seen 207 coronavirus-related deaths over the past 24 hours.
Cuomo also said the state recorded 521 new coronavirus cases, which brings New York "back to where we started this hellish journey," he said during a new conference Sunday.
"March 20th is when we did the close down order. Where we are today is basically, with the number of new cases, is right where we were when we started. It has been a painful period of time between March 20th and May 9th," Cuomo said.
In regards to the number of deaths, Cuomo said the number is "still terribly high but better."
On May 8, Cuomo said 226 people had died from Covid-19 in the state.
A key coronavirus model often cited by the White House now predicts more deaths in the US, a shift that a top researcher tied to "explosive increases in mobility in a number of states."
The model, from the Institute for Health Metrics and Evaluation (IHME) at the University of Washington, now forecasts 137,000 deaths in the US by August, up from an earlier prediction of about 134,000.
Dr. Christopher Murray, the IHME director, discussed the model on CBS today.
"We're seeing just explosive increases in mobility in a number of states that we expect will translate into more cases and deaths in ten days from now," Murray said.
In a press release, Murray said the model is not yet predicting a resurgence or "return to exponential growth" of the epidemic in the US. But cell phone data still shows Americans moving more – which suggests more infections to come.
"What's driving the change is, simply put, the rise in mobility. And that's the key driver," Murray said. "We're seeing in some states a 20 percentage point increase in just 10 days in mobility. And that will translate into more human contact, more transmission."
IHME is also seeing more cases and deaths than expected in certain places, "but it's mostly mobility that's driving up the numbers." Some of that is the result of relaxed social distancing measures, Murray said.
"We're seeing increases in mobility even in anticipation of the relaxation of social distancing, but there's definitely a correlation – the places that are taking off the social distancing mandates, the bump in mobility appears to be larger," he said.
Some context: The top five states in terms of increasing mobility, Murray said, are Montana, North Dakota, South Dakota, Minnesota and Georgia.
A number of other states have seen a 15-20% percentage point in mobility, according to an IHME press release: Alabama, Alaska, Idaho, Iowa, Kansas, Louisiana, Mississippi, Ohio, Oklahoma, South Carolina, Tennessee, Wisconsin and Wyoming.
While the model only forecasts until August, IHME said later projections will likely extend into October – and will include potential effects of students returning to school.
This Mother's Day feels very different than most as people across the world cope with the coronavirus pandemic.
That means many people aren't able to see their mom in person or hug them. They are keeping their mom safe by staying home or coming up with creative and virtual ways to celebrate the women in their lives.
President Barack Obama wished Michelle happy Mother's Day with a tweet that said, "Even if you can't give the moms in your life a hug today, I hope you can give them an extra thank you today."
Where stay-at-home orders stand: Several states such Illinois and Michigan still have stay-at-home orders in place.
But, at the same time, more than 45 states have relaxed restrictions on some combination of businesses, services or parks, hoping to lift economies. Some states are even starting to lift those shelter-in-place guidelines.
Most recently, California, one of the first states to implement a stay-at-home order, is set to begin loosening some restrictions Friday. Rhode Island's statewide stay-at-home order will also expire Friday and businesses will be allowed to reopen.
Read Obama's tweet: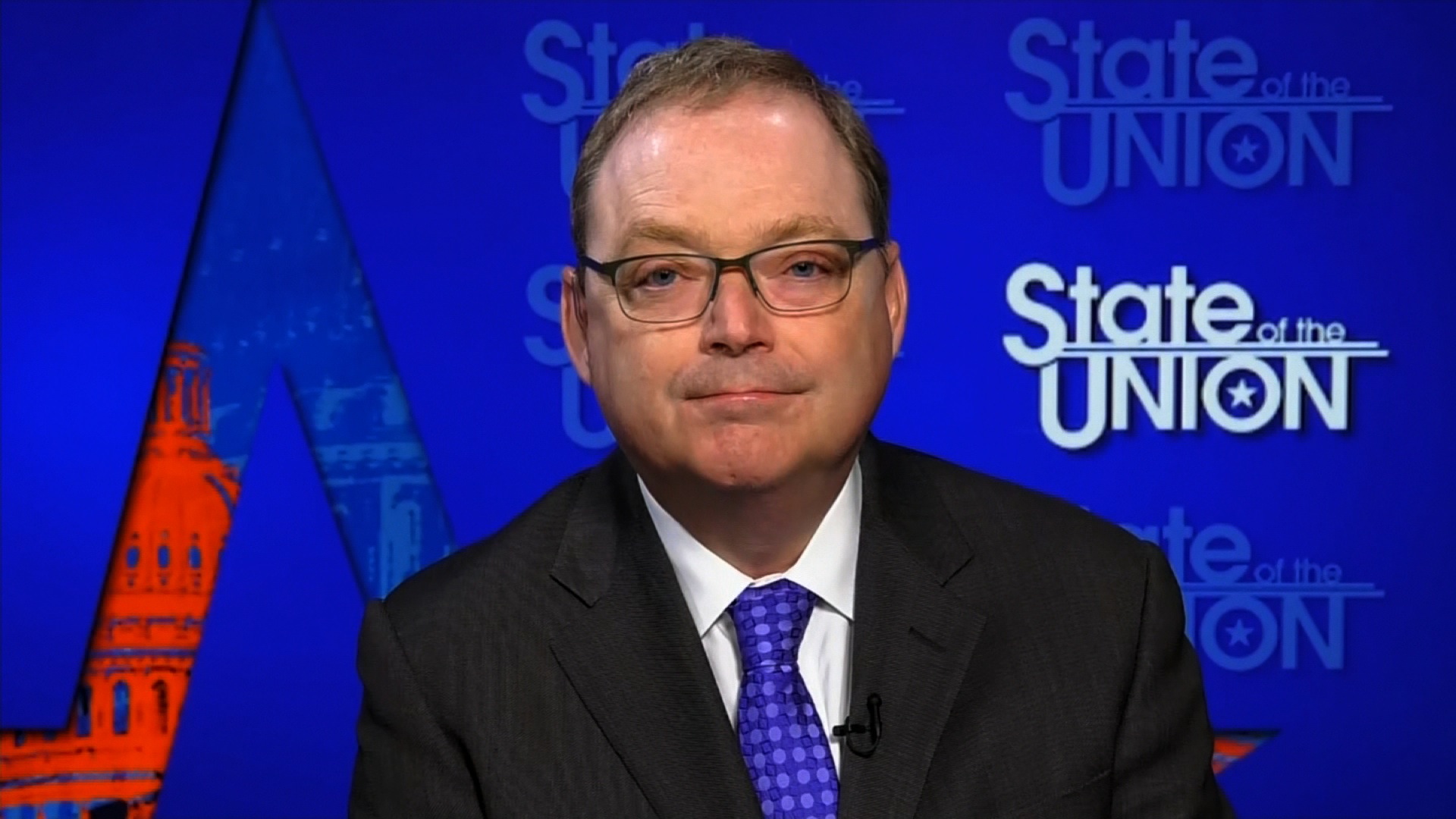 White House Economic Adviser Kevin Hassett admitted "there is no downside" to increased coronavirus testing in the US.
"There is no downside. In fact we could use every single test that we can generate. And that's something that we're working overtime on ramping up testing. We tested about 300,000 people I think on Thursday," he told CNN on Sunday. "And there are some new tests that are being approved. You're exactly right, the objective is to get as much testing as possible."
Where Trump stands on testing: During a meeting last Wednesday with Iowa Gov. Kim Reynolds, Trump said, "The media likes to say we have the most cases, but we do, by far, the most testing. If we did very little testing, we wouldn't have the most cases. So, in a way, by doing all of this testing, we make ourselves look bad."
The day before, talking to the press on the South Lawn, Trump said "We have the best testing anywhere in the world, not even close."
Trump last month told CNN that the US is "…giving out millions of tests every day. We are doing it exponentially. We're picking up and what we'll be doing in the very near future will be going to certain areas of our country and do massive testing."
About 90% of the state of Ohio is set to open even after a recent uptick in new Covid-19 cases, Gov. Mike DeWine announced on Fox News Sunday.
"I look at kind of a 21-day rule. We are really at a plateau with hospitalizations. We are at a plateau with deaths. We are at a plateau in regard to new cases, so they do go up and down," he said.
DeWine said "it's really a risk no matter what we do."
"We wish we were going down. We are not. We have been hit in Ohio, just like other states have been hit economically, so we've got to try to do two things at once, you know no one is underestimating how difficult this but, it's something we have to do," DeWine added.
He said part of doing two things at once is continuing safety measures that are already in place.
"The virus is still out there, it's still very, very dangerous. We have to keep the distancing. People should wear masks, wash their hands. I mean, these are basic things that we have to do. We can't let up," DeWine said.